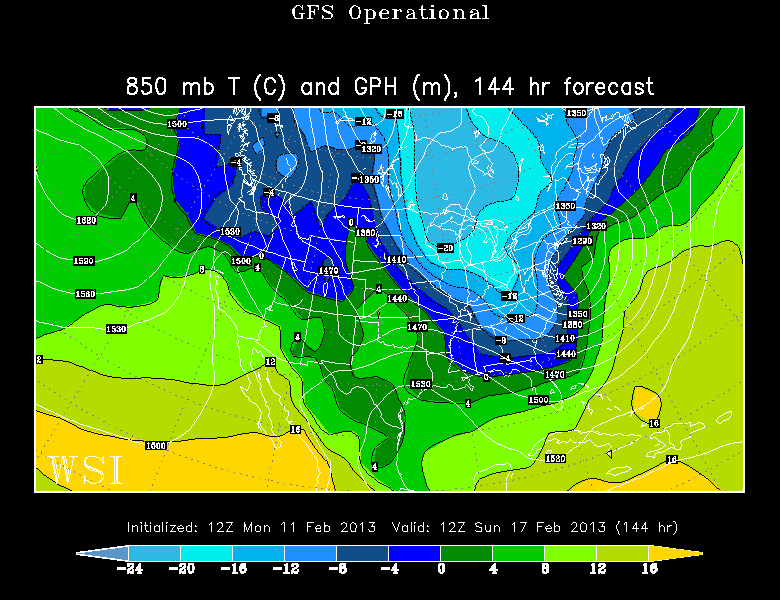 GFS model showing an arctic blast for this weekend
After round 1 of rain last night, we'll have some time to dry out before round 2. Skies will stay variably cloudy tonight and tomorrow, but late tomorrow night we'll get another soaking. Heaviest rain will probably stay just south of us once again, but we'll still stand a chance at 0.5-1" of rain for Tuesday night and Wednesday morning.
Temps will be near seasonal normals (Highs in the low to mid 50s) through the rest of the week with sunshine. A strong front moves through Friday, which will open up Canada's cold air reserves! We could be looking at highs in the low 40s for the Upstate this weekend, and lows into the teens! Mountains COULD get single digit lows by Saturday night if the trends keep up. There will be some moisture with the system, and that would mainly get squeezed out as snow for the mountains.
Stay tuned and we'll keep you posted on this cold blast for mid-Feb! Valentines Day is looking sunny and cool, so it should be a great day to get out with that special someone :)