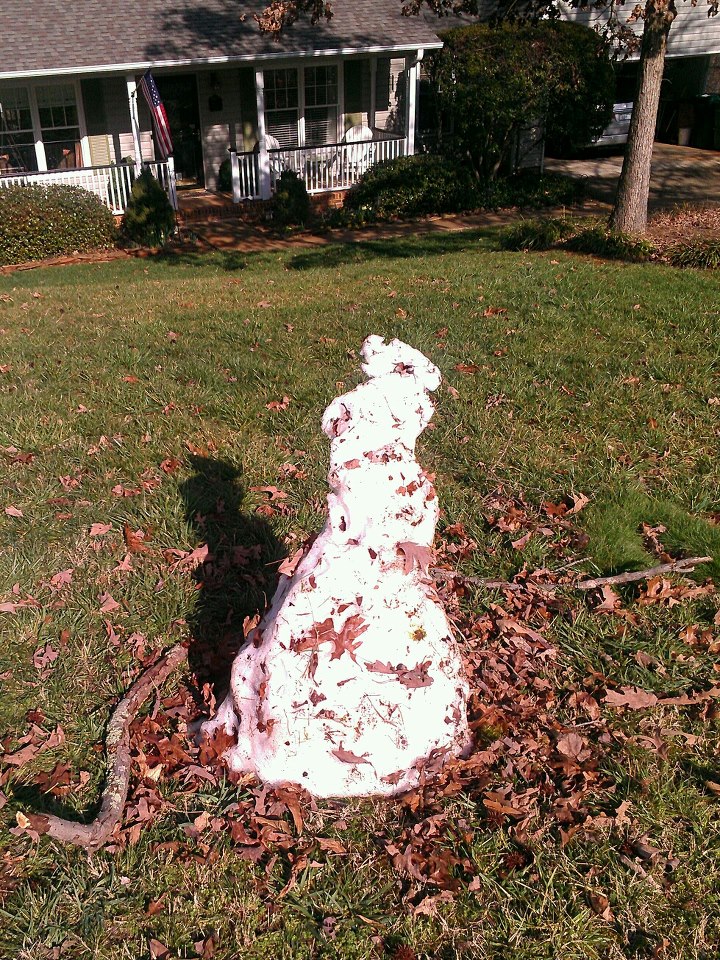 The remnants of a snowman, from Rachel on Facebook
The snowmen around here are TRYING to hold on, but with some afternoon sunshine this afternoon they are dwindling! Expect more sunshine and seasonable highs for tomorrow and much of Thursday. Our next system arrives Thursday night, and that will turn our weather from "not too shabby" to "blah"! Those are technical terms ya know!
A cold front will approach, with an associated warm front. The warm front will lift north over our area and create some rain for us by Friday morning. Cold air will be wedged into the western Carolinas from a high to our northeast, so we'll have a very chilly rain throughout Friday. Some mountains spots could get freezing rain on Friday morning.
The cold front should pass through by midday on Saturday, but from early Friday to midday Saturday we'll keep showers in the forecast.