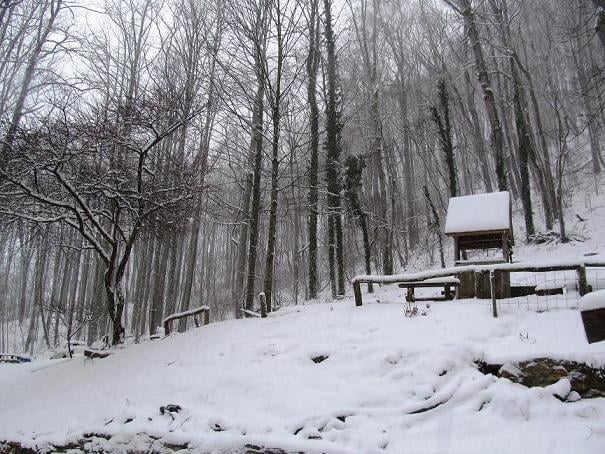 Here's a view from the high elevations of Yancey Co. - Cathy & Charles Wilson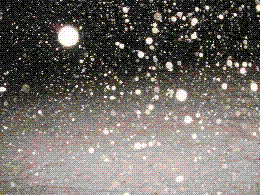 This one is from Don in Weaverville, NC and was taken at 3:30AM. Don has a passion for snow and this was worth staying up to see! :)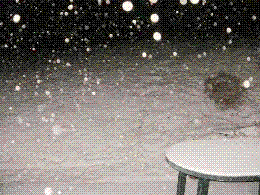 Here's another from Don in Weaverville, NC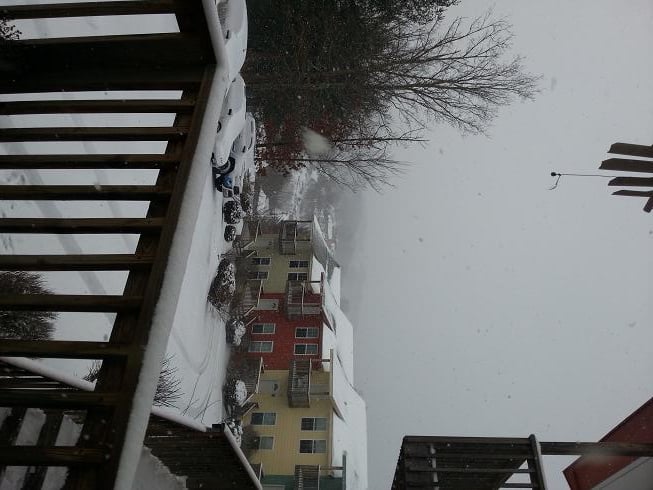 This last one was taken by Karen Ryder. This was a look at a portion of Yancey County before more snow (all day) will come down up there.
Whiteout Wednesday Morning Along NC Slopes: This morning's radar representation of snow in the mountains had to be the deepest blue I have seen in a long time up there. Widespread, heavy snow fell across the mountains from 11PM last night through 9AM this morning, especially above 2,500ft to 3,000ft. The heaviest snow fell between 4AM and 9AM this morning.

Pictured to the right are some photos from Don in Weaverville, Karen in Burnsville and Cathy/Charles Wilson from Yancey County. It looks as if the snow will range between 4" and 10" above 3,000ft once those totals are tallied tomorrow morning. Be mindful of slick roads throughout much of Western NC today through Thursday morning.

---

Temporary Snow & Cold: Just like the temporary snow in Western NC, this cold air and cold breeze won't stick around long in the Upstate/NE Georgia or in Western NC. After temperatures make it into the upper 40s today for Upstate towns, Upstate highs will reach the upper 50s on Thursday with Western NC even reach upper 40s and low 50s. By Friday, Saturday and Sunday, the Upstate will go past 60°! Sunshine and warmer conditions will also be the main feature in Western North Carolina.

to summarize, Spring-like conditions will settle in before the calendar switches to Spring officially.
---
Severe Weather Awareness/Preparedness Week... Topic - Severe T-storm Warnings: This may be common knowledge, but first, here's a reminder that we are nearing the stormiest portion of our calendar year. The months of March, April and May often bring strong to severe storms.
Even though we don't often have the threat for tornadoes around here, we do deal with severe thunderstorm warnings quite often. It's also important to keep in mind that weak (relatively speaking), low-end Ef0-EF1 tornadoes can be spawned within a severe thunderstorm which hasn't had a prior history of damage OR hasn't shown prior signs of rotation. It's rare, but it can happen.
It's best to stay calm, remain indoors (if possible) and stay away from windows even when a severe thunder warning is issued for your town or community. When a severe thunderstorm warning is issued, this alerts you that the storm in focus has the potential to produce winds of over 60mph and hail the size of a quarter. The Upstate, NE Georgia and Western NC deals with wind damage from storms each year. Windows can be knocked out and trees can be brought to the ground. As we often mention, steering clear of windows is the most important thing to keep in mind when a storm is bearing down on you.
__________________________________________________________________________