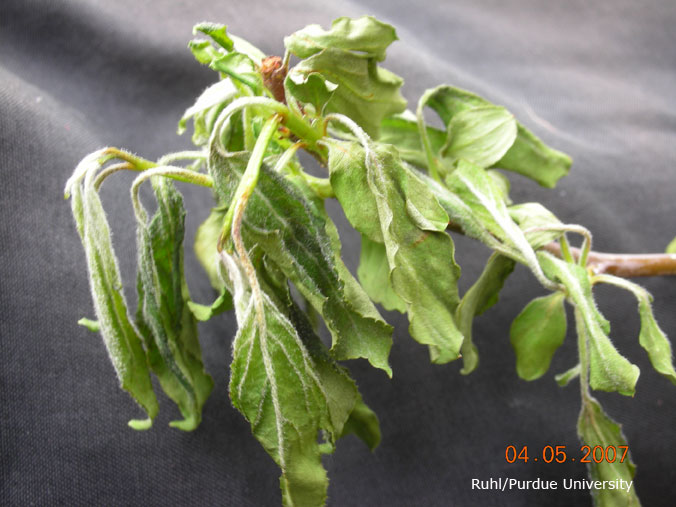 Plant damage possible tonight (pic from Purdue University)
Watch for VERY cold conditions tonight by March standards! Normal lows are around 40 for the Upstate and 35 in the mountains. We'll drop well below those norms tonight, into the low 20s for the mountains and upper 20s for the Upstate.
This is concerning because many of you may have started some planting in your garden, set out some sensitive plants, etc. You'll want to protect any tender vegetation tonight!
By late week we get a nice rebound in temps, in fact we'll be near 70 by Saturday! So, the weather should cooperate nicely for your St. Patrick's Day celebrations this weekend! We do have a slight chance for showers late Saturday into Sunday, but it doesn't look like a total washout.