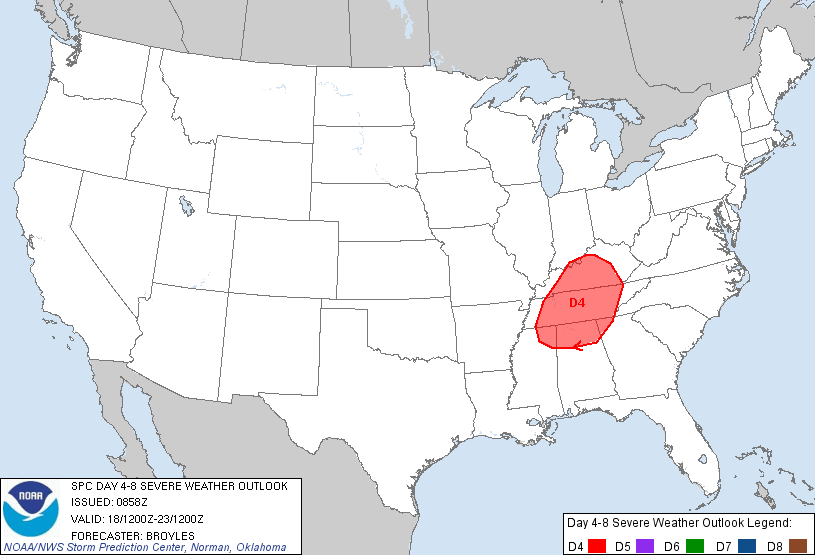 Severe threat for Monday.
Severe weather season gets cranking around here and the rest of the southeast come March-June... as illustrated by the past and present! 5 years ago today, the southern part of the Upstate was part of a tornado outbreak that affected Alabama, Georgia and the Carolinas. The National Weather Service at GSP has a great presentation on this event, and you can check it out here:
http://www.erh.noaa.gov/gsp/localdat/cases/2008/IdesOfMarchSupercells/IdesOfMarch2008.html
We'll be ready for such severe weather days as we go through the season, and we'll be watching this Monday-Tuesday closely for t-storm activity. It does look like the main threat for severe weather will be in central TN, but those storms will sweep eastward into Monday night, and we could get the remnants of some stronger storms.
Until then, the weekend is looking good... just WINDY! Hold onto your hats on Saturday, with temps warming into the 70s area-wide! We'll have a chance for showers late Saturday into Sunday, but that should mainly be confined to western NC. No storms expected until late on Monday.