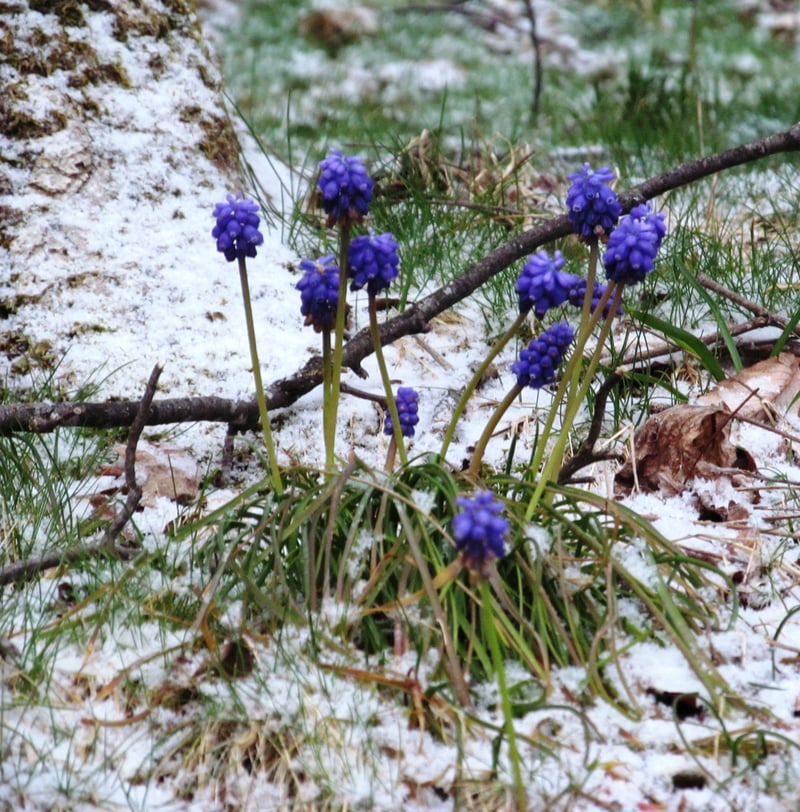 From Kathy Wilson, Jackson Co., NC
It's just not feeling like late March across our entire area... and that may be an understatement! The mountains are dealing with blowing snow and a biting cold this evening and tonight. 5-7 inches of snow will be common above 3,500 ft and near the TN border, while 3-5 inches will be possible farther south and in some of the lower elevations of western NC. Wind chills will fall into the single digits and low teens tonight.
As for the Upstate and northeast GA, it isn't quite as dramatic, but a freeze is likely tonight. A Freeze Warning is in effect, since the growing season is underway. Lows will drop to around 30 in the Upstate, and that could threaten your outdoor flowers and certain crops area-wide. Jade Hindman is looking into the strawberry crop this year, to see how it will be affected by the upcoming freezing nights... and yes, I said NIGHTS. The air stays very dry through the week, so each night we'll drip to freezing or below in the lower elevations, but the days should progressively warm up.
We should warm up by Easter weekend, but a few showers will be possible by the Easter holiday.
Our daughter's due date is 2 weeks away! We have a full moon coming on Wednesday... and my parent and inlaws are convinced that will be the trigger that gets labor started! I personally think she will wait until it warms up a bit more to make her appearance :) Hope you had a good weekend and stay warm!