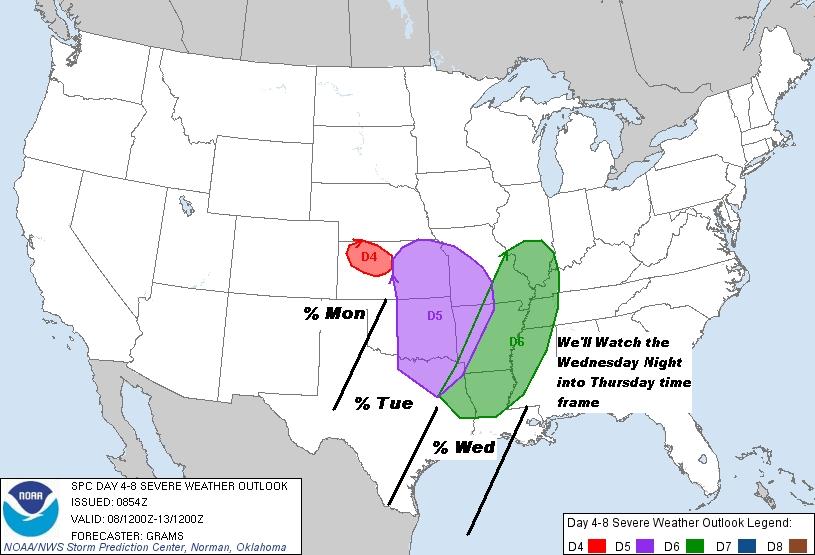 Weekend Comfort: Enjoy the sunshine we'll have this weekend. It will be around both Saturday and Sunday and will be out all day long. Temperatures will start off cool both days, but highs will reach the 60s and 70s.

Greenville Drive Forecast: Tomorrow's double-header at Fluor Field will start and finish without a hitch. Comfortable weather is exactly what is needed for the home-opener.

Early Week Warmth: Temperatures will go all the way into the 70s and 80s are even possible (if not likely) Tuesday and also Wednesday.

Mid-Week Focus: A new storm system emerges east of the Rockies by mid-week and we'll have to watch that one. As of now the probability of this system producing anything other than just plain rain isn't all that likely. However, considering how much warm air will be surging into the southeast early next week, it stands to reason that there will likely be some instability which this system could use as fuel to ignite storm development.
I edited the graphic to the right a bit to describe what it shows. It outlines what the Storm Prediction Center is following for potential storm development next week (day 4, day 5 and day 6).
__________________________________________________________________________