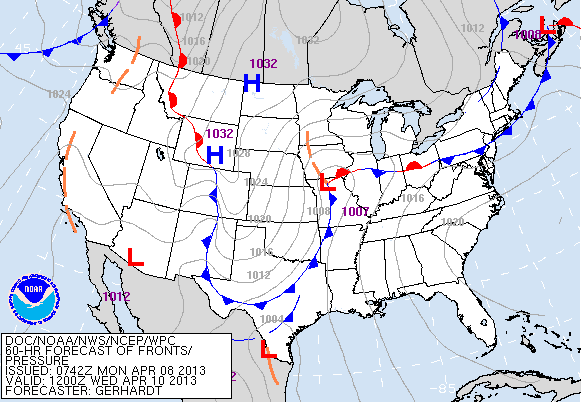 Front approaching brings Thursday storms
Good Monday morning everyone! We had a beautiful weekend full of sunshine and warm temperatures, and there is more warmth on the way for the beginning of the week.
Today: A mix of sun and clouds, Upstate high of 76, Western N.C. at 74. SW winds 8-13mph.

Tonight: Partly to mostly cloudy skies, light winds. Upstate lows in the mid 50s, Western N.C. lows in the upper 40s.
Tuesday: Partly cloudy and warmer, with Upstate highs near 80, Western N.C. highs in the upper 70s.
Wednesday: Mostly sunny skies, becoming warm in the low 80s Upstate, Western N.C. in the upper 70s.
Thursday: Building cloud cover, and a passing cold front bringing a chance for showers and storms later in the day and overnight. Temperatures back into the mid 70s Upstate, lower 70s for N.C. mountains.