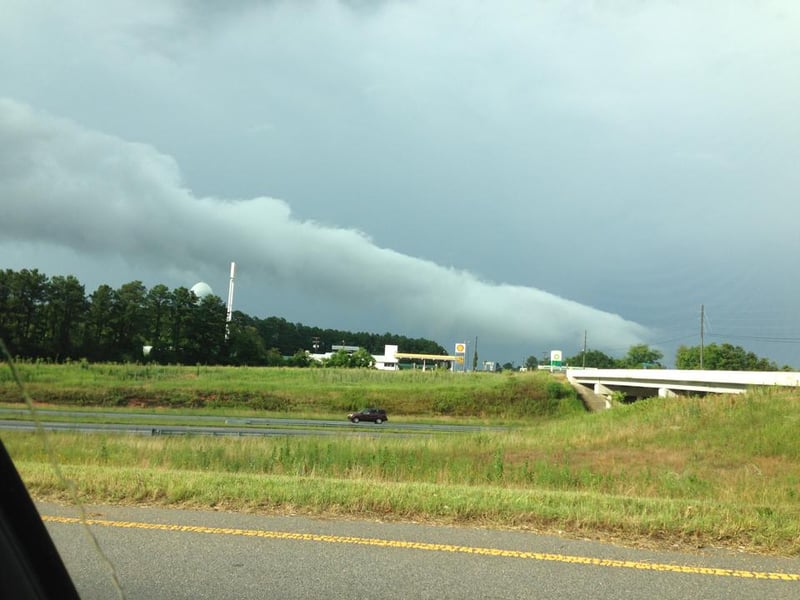 From Ruth in Newberry
A cold front is moving in, and it will act as the focus for showers and storms this afternoon and evening. The good news... our severe weather threat isn't very high. Bad news... our flood threat is elevated as the storms will pack some heavy downpours and our area is still saturated from a VERY wet June. We've had over 6 inches of rain in Greenville for June, and that's over 4 inches above normal! Stark contrast to past Junes for sure!
TIMING - Mountains will get the line of showers and storms from now (3:30pm) to 5pm or so. The Upstate will spotty showers and storms through 5pm, then the line of showers and storms should move through between 5-7pm if the pace remains the same.

Rain should diminish tonight, then we'll be looking for some clearing by the morning on Wednesday! Wednesday through Friday will bring isolated storms and warm (not too hot) temps.
If you've been following the tropics, you've probably heard about Tropical Depression #2. It will remain a threat for Mexico and northern Guatemala...bringing lots of rain as it moves fairly slowly. It won't intensify as it should stay mostly over land through the week.