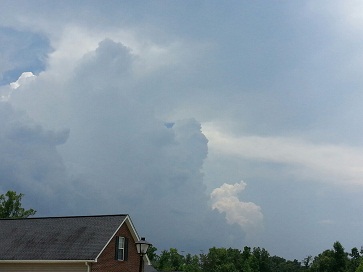 Berea storm brewing!
We're watching for those pop-up, heat of the day storms! We'll have scattered storm activity through this evening, and the main threats with the storms will be lightning and gusty winds.
Tonight we'll be watching a complex of storms to our northwest. It could clip the mountains tonight, bringing strong storms late night. It's something to watch, and if the storms make it to the mountains the could survive into the Upstate for Thursday morning.
Thursday a cold front will approach, bringing an even better chance for storms. Some of those storms could get organized and produce damaging wind and large hail. Best chance will be Thursday afternoon.
Friday we'll have some another weak front in our area, and that will help to bring... you guessed it... more storms.
When it isn't storming, we'll be talking about the heat! 90s expected in the Upstate through the rest of the week, then slightly cooler as a front sinks south of us for the weekend.