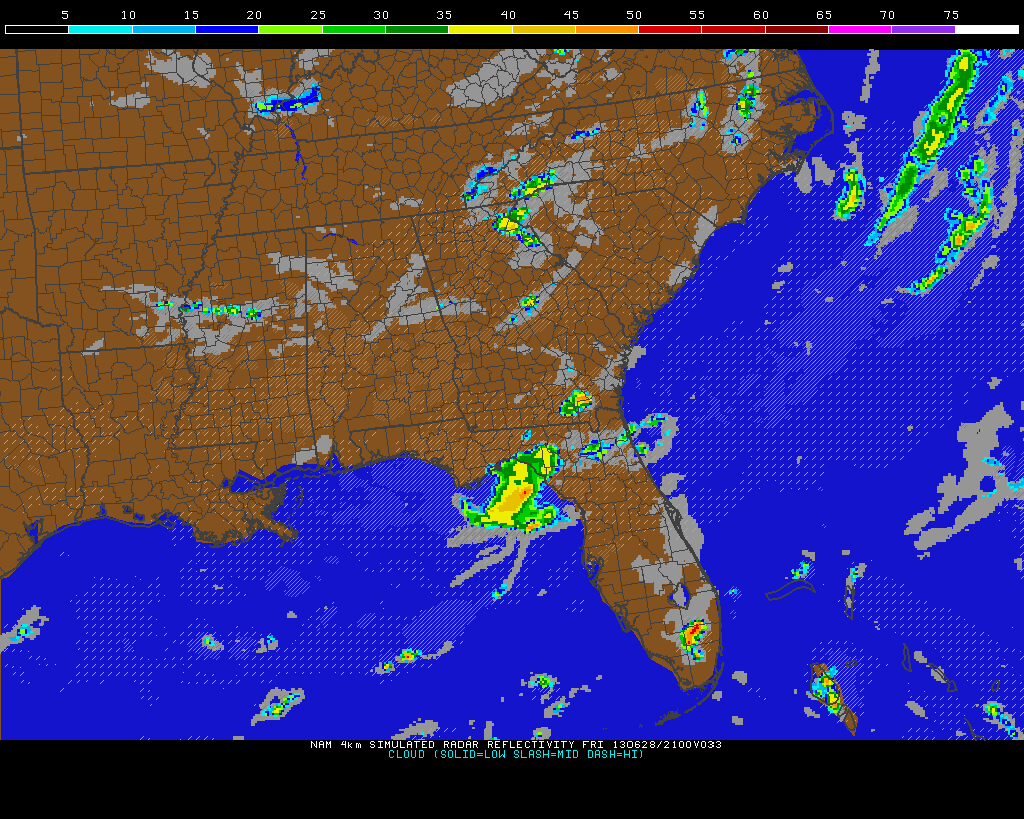 this image shows a projection of what the radar may look like at 5pm on Friday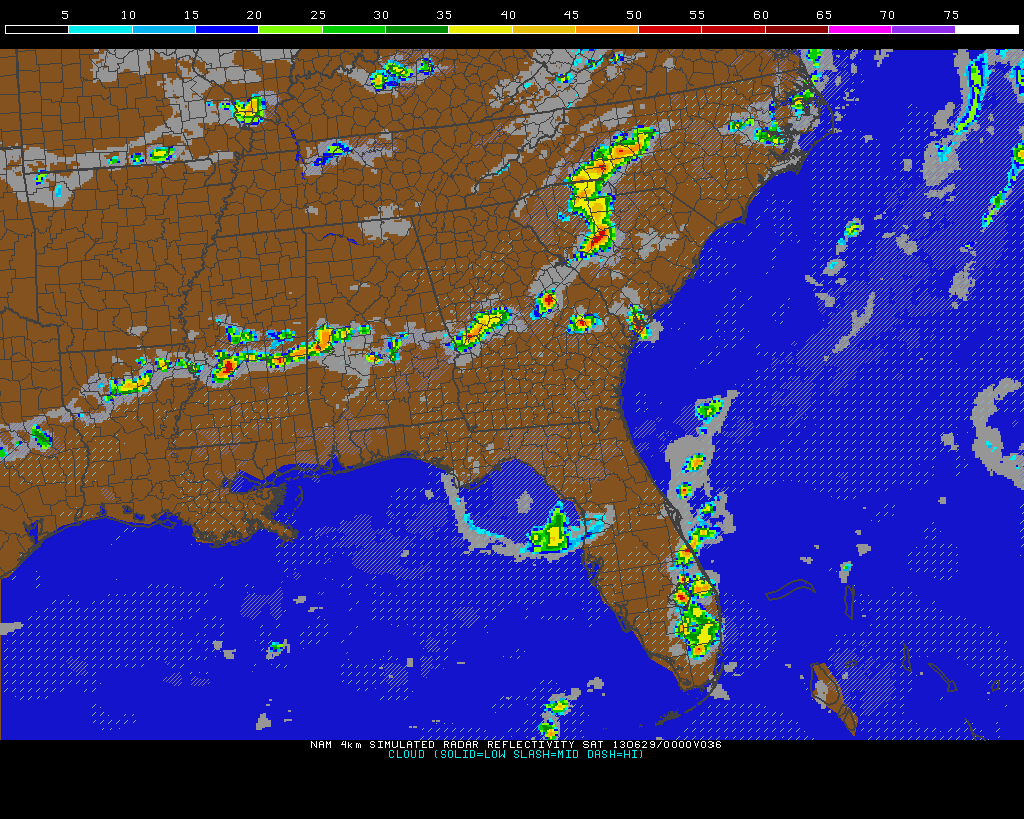 this image shows a projection of what the radar may look like at 5pm on Friday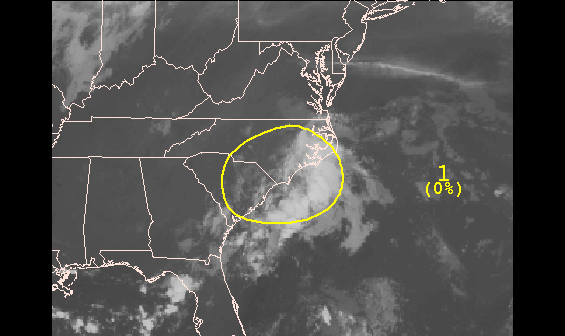 here's an image produced by the National Hurricane Center
This Evening: We'll continue to watch as widely scattered storms move into a few towns this evening. Any spot stuck under one of these storms will deal with very heavy rain and intense lightning.
Friday: Expect a mix of sun and clouds on Friday with more high humidity and seasonable heat levels. Afternoon temperatures in the Upstate will approach 90° with highs in Western NC staying in the 80s. Scattered storms will likely fire up again, but your hometown has around a 40% chance of seeing rain or storms tomorrow.

Carolina Coastal System: The National Hurricane Center is keeping a close eye on the coast as we are doing the same thing. As of this afternoon, a weak system is churning just off the coast and shows no signs of emerging into an organized tropical system. These sometimes have minds of their own so we'll pay attention to it regardless of what is expected.
______________________________________________________________________________