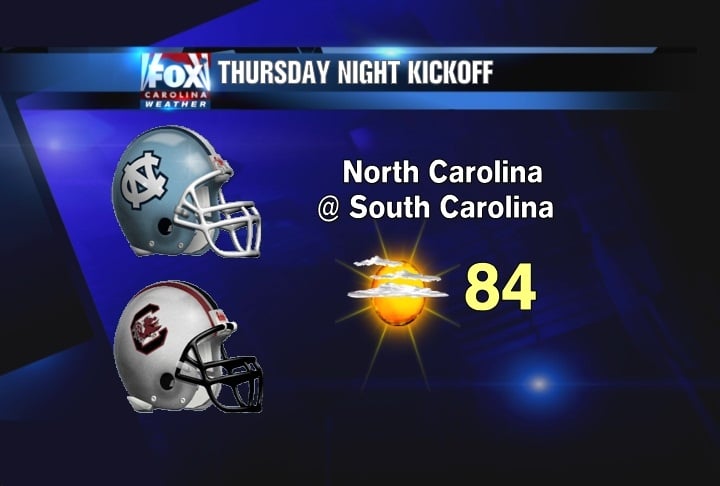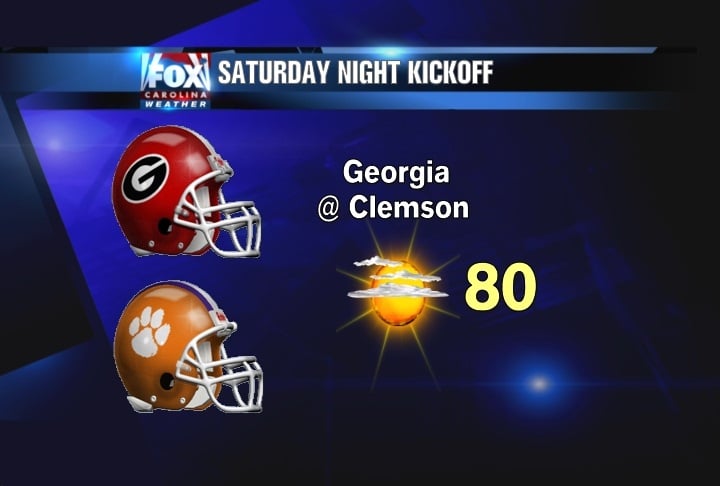 For college football fans, week one is here and there is a lot to look forward to as the season gets underway this week. Let's talk tailgating and kickoff weather.
In terms of tailgating, expect 80s on Thursday afternoon (in advance of the game) in Columbia. Kickoff there is set for 6:00pm.
Tailgating for the game over in Clemson next Saturday afternoon and early evening will be similar. 80s with around a 20%-30% chance of a thunderstorm. Kickoff there is set for 8:00pm.

As for the kickoff forecast, the graphics to the right tell the story.

We'll be updating you throughout the week on these forecasts as minor adjustments to temperatures may need to be made.

______________________________________________________________________________