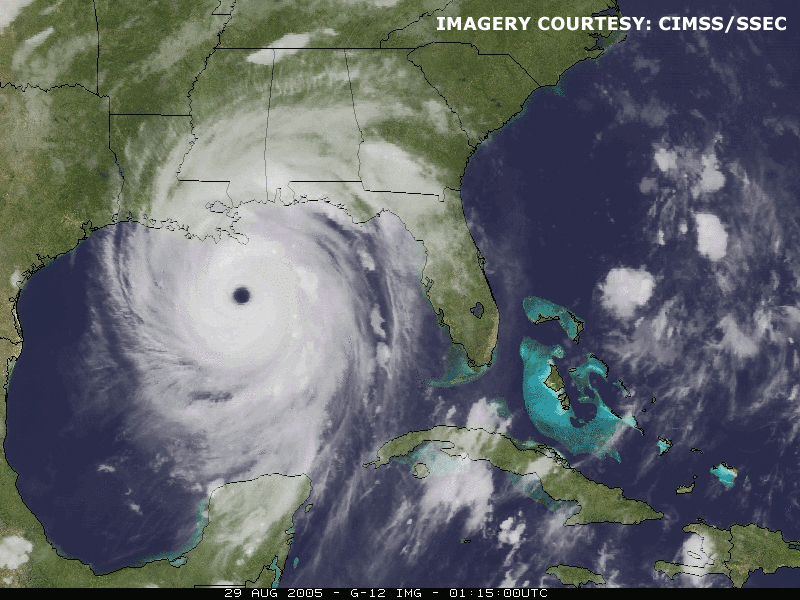 It may have been eight years ago and the greatest impacts several states away, but the vivid images of how Hurricane Katrina affected so many lives are still very clear in our minds.
As a meteorologist, I will never forget the day before landfall when the monstrous storm was a category-5 with winds around 170+mph and an estimated minimum pressure of 902mb. I was working in Macon, Georgia at the time. One thing I will never forget is listening to the Weather Channel reporting that ocean buoys were recording 30ft waves on the eastern side of the hurricane. These tidal waves spawned from the expansive field of hurricane-force winds extending outward from the center. It was at that point that I had a gut feeling I was not alone in witnessing something capable of devastation which seemed more like a movie than real-life.
If you would like, tell us what you remember about that day, where you were and even how your family may have been affected (if they were).
______________________________________________________________________________