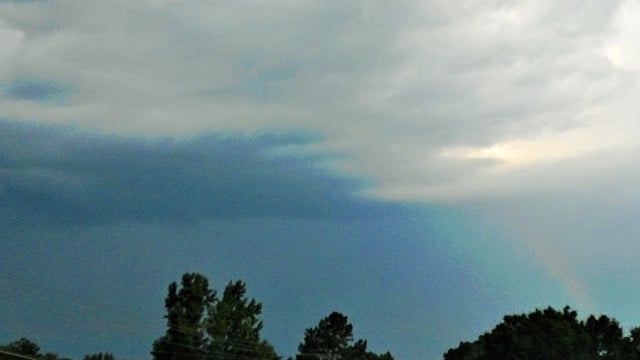 Rainbow in Gray Court on Tuesday. (iWitness: Ashley P.)
GREENVILLE, SC (FOX Carolina) -
A cold front has crossed our region and will slowly bring in some drier and slightly cooler air for the next few days! High pressure will be the main player in our weather through the end of the week, then a couple of storms may pop this weekend as moisture increases across the area.
Tonight, we'll be watching for some fog, since winds will be light to calm and we have quite a bit of moisture on the ground from this morning's storms. So, from 5 to 9 a.m. we could have some dense areas of fog on roadways. You'll want to add a little extra time to the morning commute, especially in the mountains!
High and low temps will be at near-normal levels for Wednesday through Friday, as highs reach the mid 80s in the Upstate and low 80s for the mountains, then we dive into the 60s for most spots at night.
The tropics is looking more active, but currently there are no disturbances that look to affect the Carolinas or east coast even.