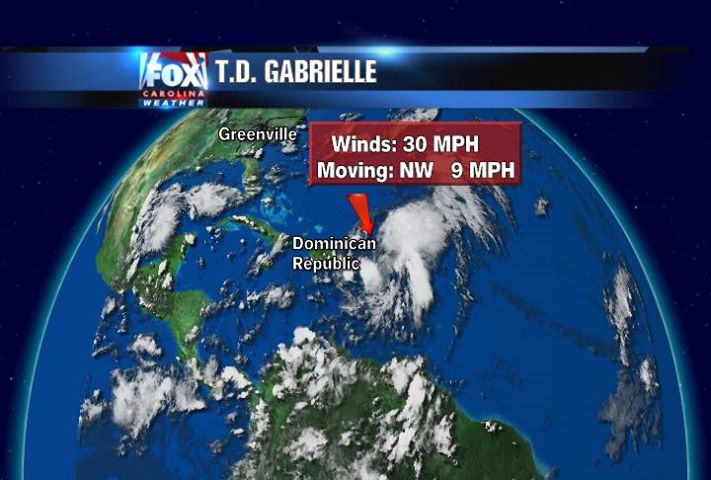 Once Tropical Storm Gabrielle has weakened to a depression and is going to continue to weaken as it move across the Dominican Republic. It doesn't appear to be a threat to the U.S. as it may just dissipate over the next few days, but even if it can hold strength, it is expected to curve away from the U.S. coast.
We are also watching an area of disturbed weather in the western Gulf of Mexico. It has about a 50% chance of becoming a tropical system over the next 48 hours. It would either drift into Mexico or hook north toward the Texas coast. It probably won't have a lot of time to strengthen before making landfall, but it could end up being a tropical storm or low end hurricane.
Locally, no tropical weather for us! We are looking at more MOSTLY dry conditions around here. We'll have about a 20% chance of a shower Friday-Sunday with highs near normal in the mid to upper 80s for the Upstate and around 80 in the mountains. Some nice, quiet weather!