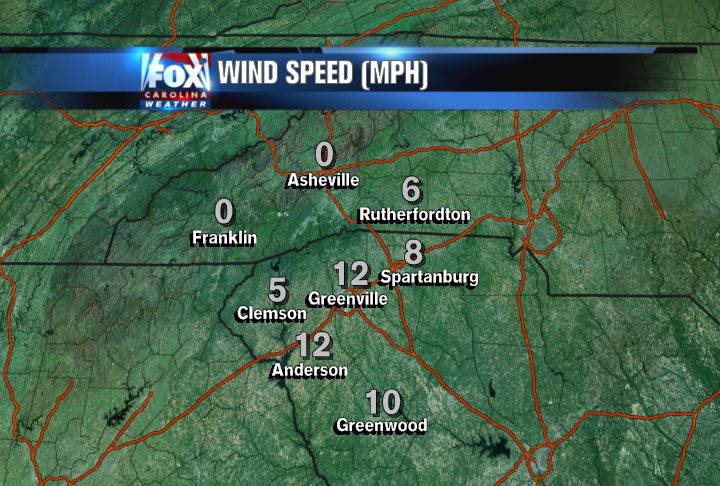 Fall has officially arrived in the western Carolinas, with temperatures in the middle 50s Upstate, and middle 40s in the mountains. In the wake of Monday's cold front, we are still dealing with breezy conditions Upstate, with wind from the northeast between 8-13mph. Western NC seeing light wind today. With more sunshine today than we've seen all week, expect temperatures to warm up slightly. Highs should end up in the middle 60s to low 70s. Overnight, clear skies once again help temperatures drop back into the 40s and 50s.
Thursday: Slight chance for a shower, otherwise partly cloudy. Highs in the upper 60s to mid 70s. Overnight, mid 40s to mid 50s.

Friday: Mostly sunny, low to mid 70s. Cool overnight with lows in the 40s and 50s.
Weekend: Dry & sunny, low 70s in Western NC, upper 70s Upstate. Overnight lows in the 40s and 50s.