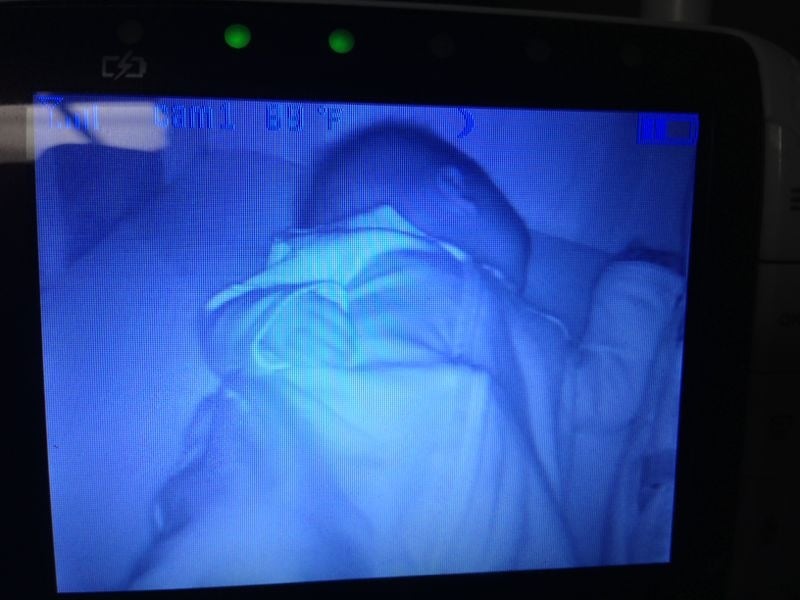 So Stella turned 6 months this past week, and it's a time for some transitions, introductions and new adventures! We haven't started her on solids just yet, but plan to this weekend or next week. The big step for us this week is moving her into the nursery!
I've had her sleeping next to me since she was born. We bought one of those cosleepers that attaches to the bed, so that I could reach over and comfort her in the middle of the night with ease. It also makes it more convenient for breast feeding. But now that she is sleeping MOSTLY through the night (usually waking only once for a brief feeding around 4am), I figure it won't be so bad to get up and grab her from the nursery if necessary. Our doctor also recommended transitioning her to the crib because of her length. She is now over 27 inches (93rd percentile!) and just looks too big for the bassinet. She ends up jamming herself into a corner of the thing by hour 2-3 of sleep, and I think she'll be much more comfortable with some more room to maneuver!
Tonight her dad put her down in the crib, and we rigged up the video monitor so that we could watch her every move. On a side note, I think the video monitor is the best investment you can make when it comes to big pre-baby purchases! We were lucky to get it as a gift from our in laws, and it has been amazing to watch her nap while I do chores. Now I can watch her on my nightstand during the night! Anyway, the funny thing is that she still managed to shimmy her way into a corner of the crib, just like she did in the bassinet! The bumper is breathable, so I'm not too worried. She must likely to be pressed up against something to sleep.
Anyway, I'm curious how it will feel tonight when I go to bed and don't have her next to me! How was the transition for you??? Did your baby sleep better or worse once in the nursery? We have the sound maker going and it's good and dark in there, so I'm hoping for the best! Any stories/advice would be appreciated! I have a bad feeling that I may get a little emotional on this first night, but I know I'll eventually LOVE not having to tiptoe into our bedroom every time I go to bed!