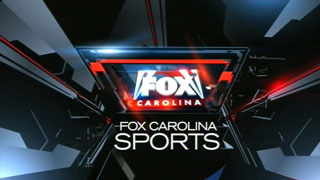 GREENVILLE, SC (FOX Carolina) -
The Gamecocks and Tigers both took tough losses on Saturday and are reeling in college polls.
The Gamecocks lost on a last-minute field goal at Tennessee 23-21. The loss against the unranked Volunteers dropped USC to 20th in both the Associated Press and USA Today/Coaches poll. The Gamecocks are now 5-2 on the season. Both of their losses have come from opponents in the SEC.
The Tigers, meanwhile, got blown out of their own stadium by Florida State 51-14. The loss sent Clemson out of the top five to ninth in the AP poll and 10th in the USA Today/Coaches poll. While it was the Tigers first loss of the season, it significantly hurts their national championship hopes.
The Gamecocks will play away from Brice-Williams stadium yet again on Saturday at Missouri, who's now in the top 10 of both polls.
The Tigers will hit the road and try to rebound in College Park against the Maryland Terrapins on Saturday.
Copyright 2013 FOX Carolina (Meredith Corporation). All rights reserved.