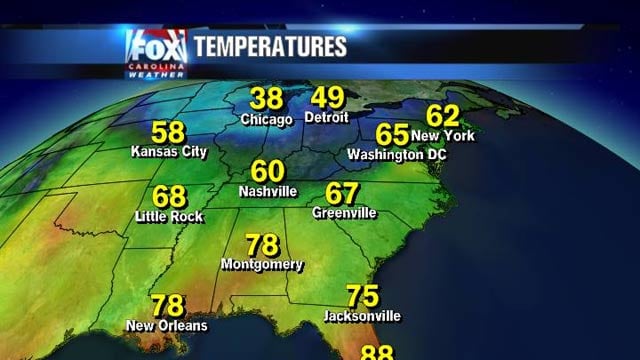 Tonight will be chilly in the 40s area-wide, but we're expecting the big-time cooldown for tomorrow night and then Friday night! A Freeze Watch is in effect for western NC as temps will be close to freezing or even below on Wednesday night! A Frost Advisory may be issued for the Upstate for Wednesday or Thursday night as temps drop into the upper 30s.
A front moves through tomorrow, then another late Thursday into Friday! As the second front moves in, we'll get a few light snow showers along the TN border. I'm not expecting a lot of snow, but some light accumulations will be possible on Thursday night in elevations above 4000 ft.
Friday will be the coldest day of the next 7, as highs will stay in the 40s for the mountains and upper 50s for the Upstate. Friday night I'm going with 27 for the mountains and 32 in the Upstate. Friday night will DEFINITELY be a night that you want to protect your sensitive plants and make sure your outdoor pets can get somewhere warm!
Just to give you a little perspective, a typical overnight low for the Upstate is 48 this time of year. Our low temps will be more common for December than October late this weekend and weekend!