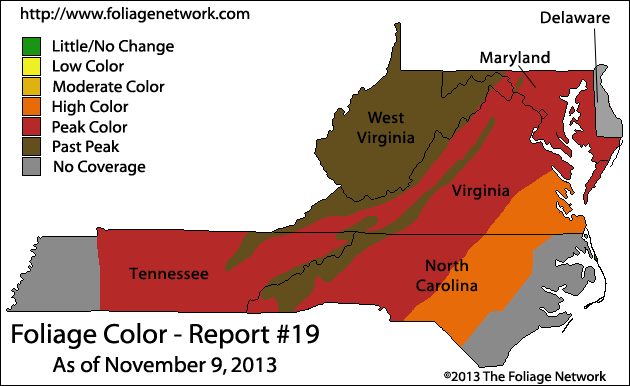 Foliage Report Map from www.FoliageNetwork.com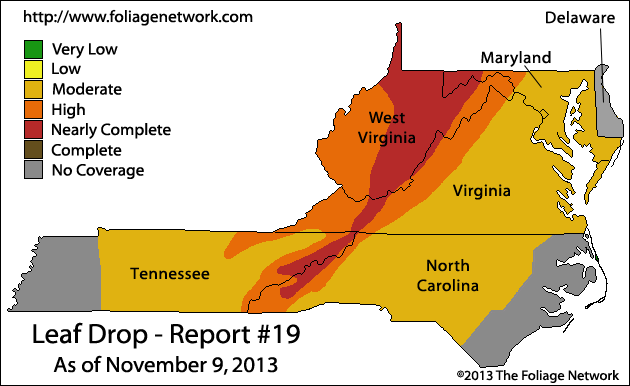 Leaf Drop Map from www.FoliageNetwork.com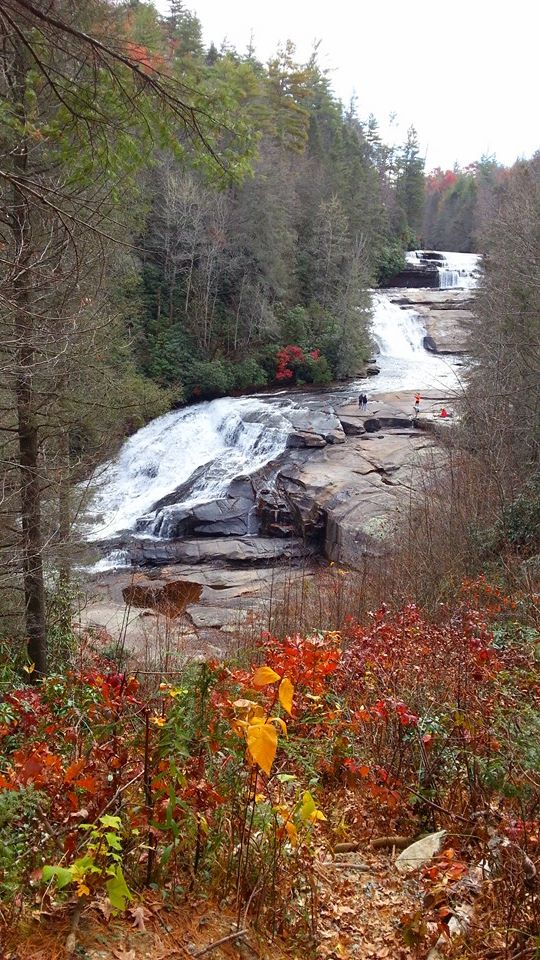 Triple Falls @ Dupont State Forest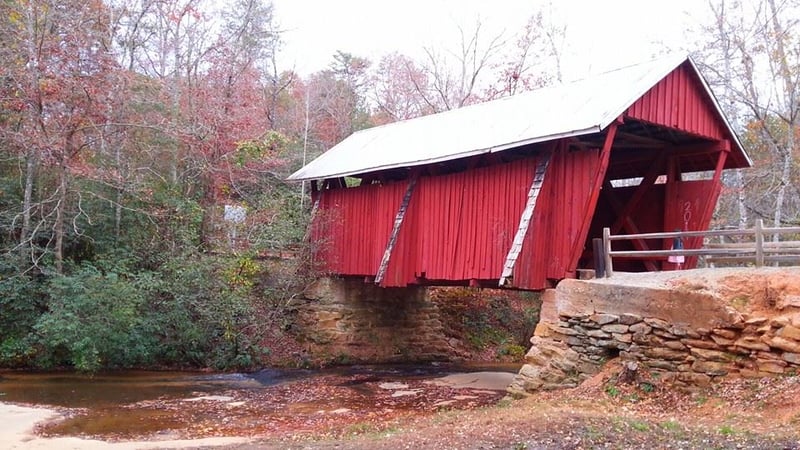 Campell's Bridge, Greenville County South Carolina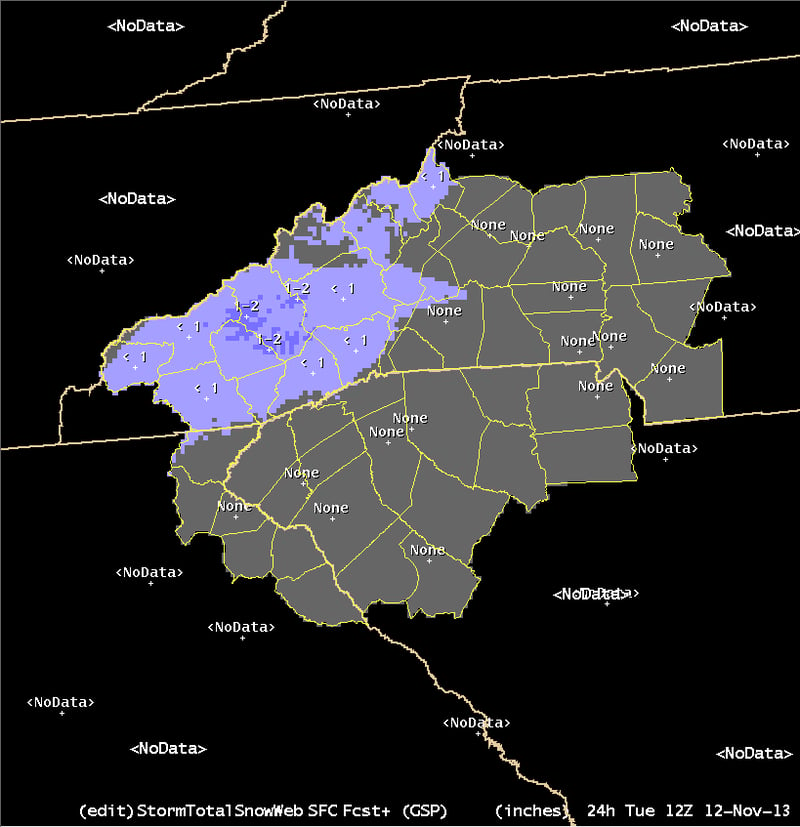 Wintry Weather Possible Tuesday Evening (NWS Graphic)
Fall Color Report:
Sunday looks like a great day to once again to go in search of Fall Colors in the area. Keep in mind many areas in the higher elevations are just past peak especially in Western North Carolina. There also has been some substantial "leaf drop" as you can see in the photos from Dupont State Forest near Hendersonville, NC. However, there are still some areas showing brilliant color such as the Poinsett Bridge Heritage Preserve in the higher elevations of the Upstate of South Carolina with little "leaf drop". Surprisingly, though just down the road at the Campbell's Covered Bridge there is little color left So if you head out on a "leaf peeping" trip on Sunday keep in mind that there is plenty of color left just pick your route wisely for efficient "leaf peeping".
Wintry Weather Possible For Some Next Week:
There has been a lot of talk about a system that will approach our area Tuesday into Wednesday. The computer forecast models are starting to agree that Western North Carolina will have rain showers change to snow showers (and/or wintry mix) late Tuesday into Tuesday night. Higher elevations could see some accumulation by the time the moisture dries up on Wednesday morning. In fact, an inch to two inches are possible in the higher elevations of the mountains. The attached weather map shows areas of Western North Carolina that appear to have the better chances for some light accumulations.
As for the Upstate, we will see some light rain showers developing late Tuesday into Tuesday night. As colder air filters in, we could see those rain showers change over to some light snow showers before the precipitation moves out late Tuesday night/Wednesday early morning. Some grassy areas and elevated surfaces could see a brief minor dusting, but roads and sidewalks should not be majorly impacted. They will remain too warm to allow accumulation. So this "event" should be more of a novelty than an impactful weather situation.
As we get closer to Tuesday, the models will have a better handle on the situation and we will be able to fine tune our forecast. So keep checking with the FOX Carolina Weather Team for updated forecasts concerning this weather system.
FOX Carolina Meteorologist Mark Johnson
Copyright 2013 FOX Carolina (Meredith Corporation). All rights reserved.