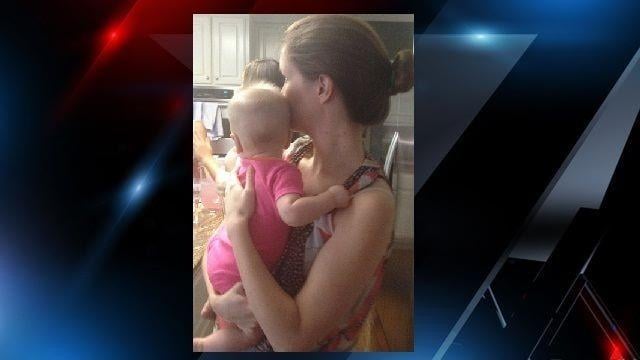 It has been a while since I posted a new "New Mom Blog" installment! We have been installing a new weather system, which has taken up a lot of my time here at work. And of course, life at home is still busy. Stella is growing like crazy and we are reaching a bunch of milestones! She got 2 bottom teeth and is now sitting up pretty well. She isn't crawling yet, but can shimmy around on the carpet like a pro!
I started her on solids in the past month, and she is now eating smashed up green beans, carrots, peas and oatmeal! She has done pretty well with solids, but it's a pretty messy process haha! Not only during the feeding process, but diapering as well! Her BM's are much more explosive and smelly now. I guess it's just a rite of passage!
Ok, so this gets me to my latest head scratcher… should I still be rushing to her to nurse at night? I know this isn't a black/white issue, but I'm interested to hear your stories! Stella is over 7 months old now, and really doesn't NEED the overnight feeding (according to her pediatrician). She is waking some nights at 2am and then at 6am. Other nights she wakes as late as 4:30am, then again at 7:30-8am (this is my favorite of the 2 scenarios!). Is it true that babies who nurse tend to want overnight feedings more than bottle or formula fed babies? Did you eventually let your baby fuss it out and fall back asleep? I hate to deprive her of a feeding, especially since she isn't a big baby. She's about 40th percentile in weight.
I'm asking the question because I keep hearing about all of my friends babies sleeping through the night. And Stella just can't seem to do it!
I appreciate your feedback SO much! Email me at Kendra.kent@foxcarolina.com or post on my FB page!