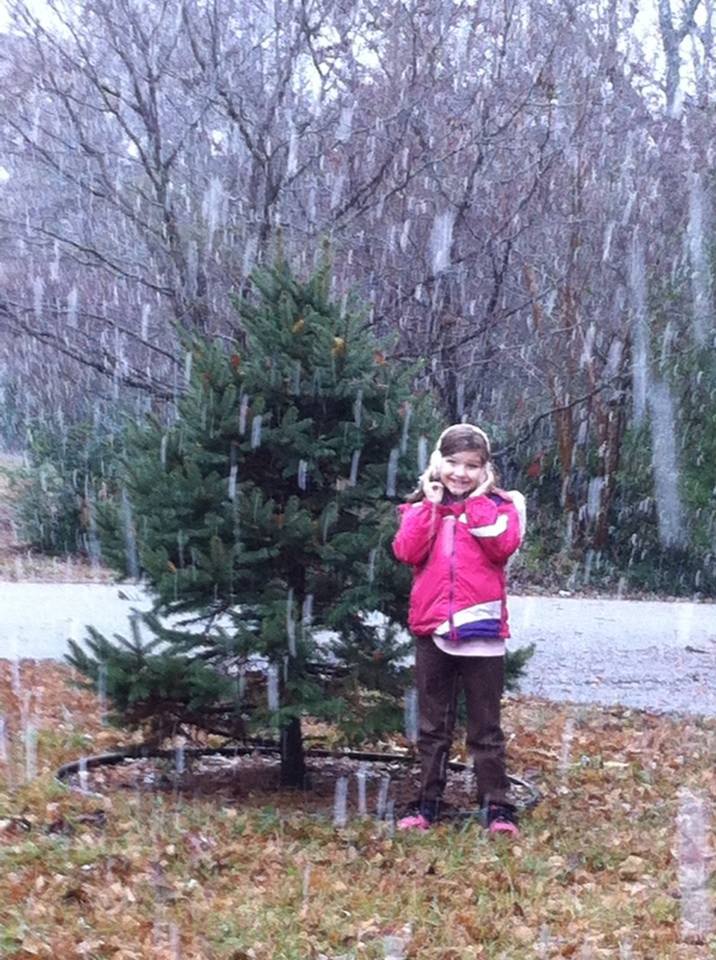 Jordan in Simpsonville
What a treat to see Upstate snow today! The earliest snow we have seen at GSP was Oct. 20 back in 1913! We tied the record snow for the day at a trace of snow, and the old record was in 1954. So, not the most common thing ever, and I know many of you enjoyed it during the late morning.
Check out some of the higher snow totals in the mountains from Haywood County:
HAYWOOD COUNTY...   5 W LUCK                     6.0   315 PM 11/27  PUBLIC                     2 N MAGGIE VALLEY      5.0   319 PM 11/27  PUBLIC                     4 SW LUCK                   3.0   302 PM 11/27  TRAINED SPOTTER            2 NW WAYNESVILLE     1.2  1042 AM 11/27  BROADCAST MEDIA            MAGGIE VALLEY            1.0   854 AM 11/27  PUBLIC                  
The snow in western NC will cause black ice tonight, so treacherous travel will be likely overnight tonight and early tomorrow morning. Also, the winds will stay up, causing difficult driving conditions and potentially some damage. Winds will lighten up by Thanksgiving.
On Thanksgiving Day, highs will reach the low 40s in the Upstate and mid 30s in the mountains under lots of sunshine. Black Friday will be SLIGHTLY warmer, but you'll still want your jackets throughout the day!
Hope you have a wonderful Thanksgiving and get to spend some quality time with your friends and family! I'll get to see Stella at her first Thanksgiving dinner, which will be very exciting! She will eat her mashed up sweet potatoes :)