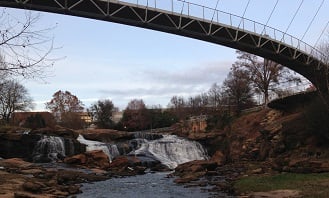 Picture from Hannah Knight
GREENVILLE, SC (FOX Carolina) -
Our weather will take a total 180-degree turn for this week. Over the holiday we had sunshine and cold temperatures, and now we'll get cloudy skies and milder air.
Tuesday will be mostly cloudy with highs near 60 in the Upstate and mid 50s for the mountains. Those temperatures are fairly typical for this time of year. We'll get a few showers throughout the day.
Scattered showers and clouds will stay in the forecast through Thursday, with rain chances at about 30 percent each day. Rain will increase for the weekend, and rain chances will go to 50 to 60 percent.
Copyright 2013 FOX Carolina (Meredith Corporation). All rights reserved