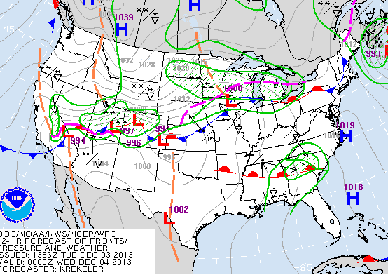 Scattered showers remain in the forecast not only today, but for the remainder of the work week as southerly flow brings moist air to the Western Carolinas. Despite the dreary skies, we'll start to warm up significantly above average as the southern air filters in. Typically this time of year, Upstate temperatures sit near 70°, and a low of 56°. From today through Friday in the Upstate, expect mostly cloudy skies and a 30% chance for passing showers. In Western NC, expect the same, but on Friday we increase the chance for rain to 50% as a cold front approaches.
The front itself will linger around our area through Saturday and Sunday, giving us a good chance for rain, and even downpours on both days. We'll already be sitting with nearly saturated air given the southern flow all week, so those things combined provide the heavy rain a good environment to develop just ahead of the front.
Unfortunately this time of year there are many holiday parades and outdoor events planned throughout our area, so be sure to stay tuned with us on air and online through the week as the timing details become clearer through the week.