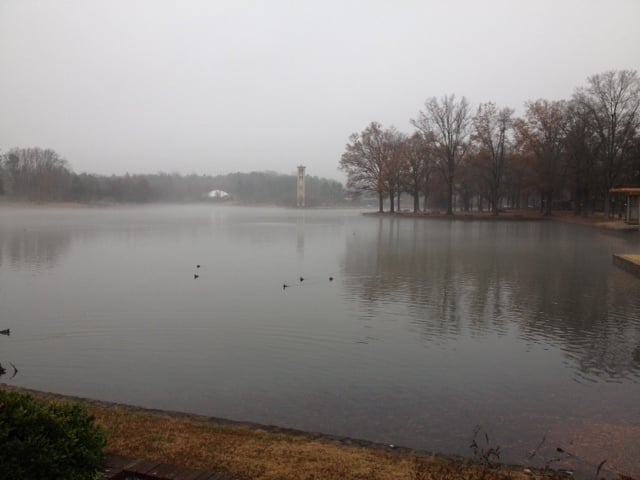 GREENVILLE, SC (FOX Carolina) -
We're tracking dense fog for the Thursday morning commute. Visibility could be reduced to a quarter-mile or less in some areas, so be extra cautious when driving and use your low beams when possible.
Showers are likely for Thursday, as a moist, southerly flow continues into the Carolinas and Georgia. That same southerly wind that is bringing some rain will also bring warmer temperatures. Highs will warm to near 70 in the Upstate on Thursday.
Friday will be mild and rainy as well, but colder weather settles in for the weekend. Showers will remain in the forecast for both Saturday and Sunday.
Copyright 2013 FOX Carolina (Meredith Corporation). All rights reserved.