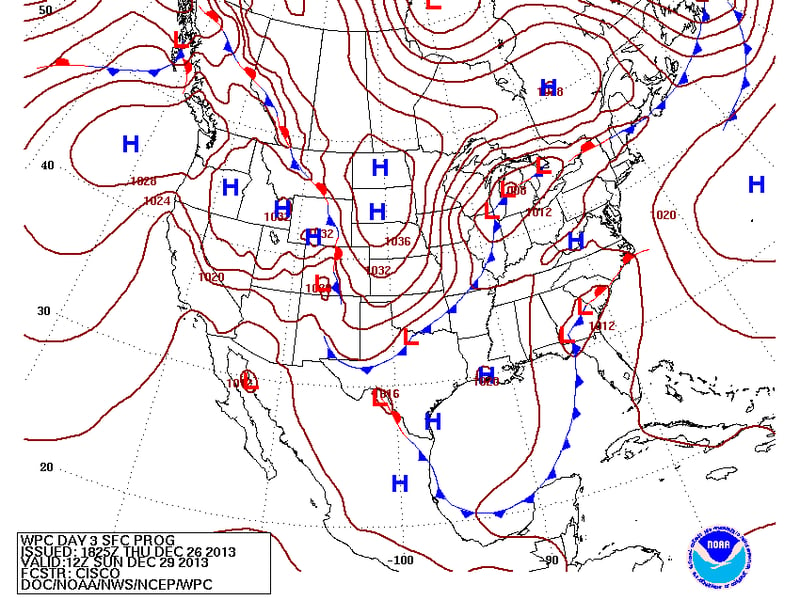 GREENVILLE, SC (FOX Carolina) -
High pressure will continues to move off to the east on Friday and Saturday as we look to see rain creep into our area for the weekend.
Low Pressure will build in the Gulf of Mexico and gather moisture before making its way north. We first see the effects of this low on Saturday in the form of increased cloud cover. Temperatures will peak in the mid-50s ahead of the rain which is expected to come in around 9pm on Saturday.
Much of the rain will fall during the overnight hours with the Low pressure system moving swiftly to the NNE. We can see between 1 and 2inches of rain fall as we approach Sunday afternoon. Most of the rain is expected to have left our area by Sunday afternoon.
We have already seen over 5inches of rain so far this month with the average monthly rainfall being 4.11inches. After this next batch of showers passes over us, we can safely say that the month of December will be wetter than what we are used to seeing.