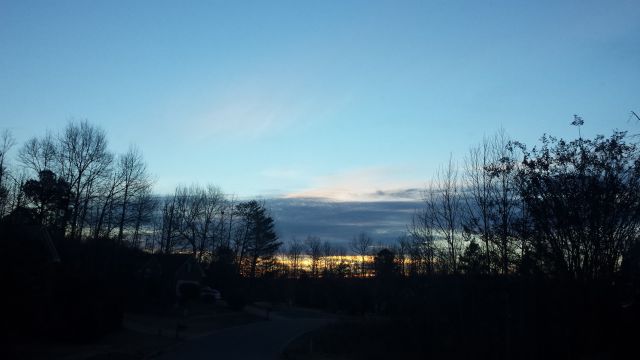 A dry cold front will pass through the Western Carolinas today, bringing a few clouds and possible mountain flurries, but otherwise a generally sunny day. Highs reach the low 40s Upstate in advance of the front, but stay cold near 30° in the mountains. Once that front pushes through this afternoon, we will see clearing skies and breezy conditions, setting us up for a bitterly cold overnight. Lows drop to near 14° Upstate, and 8° in the mountains. Record low temperatures are 3° at GSP, and 0° from AVL, so we're not expecting to break any records but it will be uncomfortably cold.
Friday brings clear skies and very cold temperatures. Highs barely reach into the mid-30s Upstate, and stay in the upper 20s in Western NC. On top of that, there is a Wind Chill Advisory in place from now until 11am on Friday in Western NC, as temperatures could "feel like" they are from -5 to -20 degrees.
The weekend features a slight warm-up, in the 40s to near 50° with mostly sunny skies Upstate and partly cloudy skies in the mountains, though both areas should be warmer than that this time of year. Our next arctic blast of cold air begins pushing into the mountain towns midday Monday, with the Upstate feeling the next bitter chill by early Tuesday.