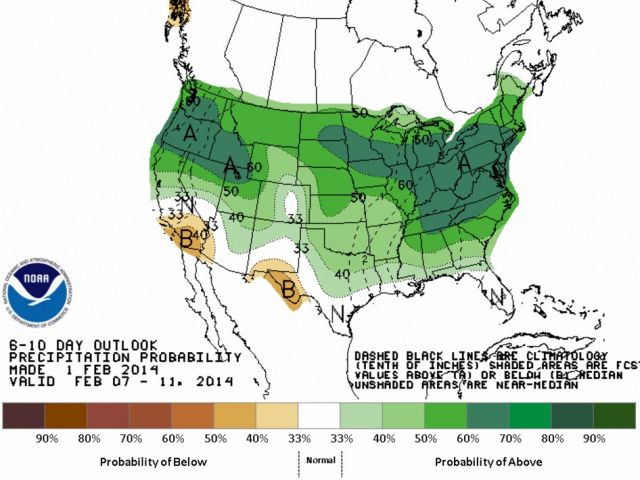 GREENVILLE, SC (FOX Carolina) -
Super Bowl Sunday will "kick off" a stretch of wet weather that will lastuntil mid-week as a set of fronts pass through our region. Thursday willprovide temporary relief before the chance of rain returns for Friday andSaturday.
The 6-10 day outlook released by the Climate Prediction Center has put the Carolinas as one of the locations that is likely to see above average precipitation.
Sunday will be off to a mostly cloudy start with warm air inplace. As the day goes on, we will see the chance of rain increase in advanceof an approaching low pressure system. Best chance of rain will be late in theday, into the overnight.
This Low will track along the Carolinas on Monday keepingthe chance of rain here for the beginning of our work week. Temperatures willbe cooler on Monday and cooler still on Tuesday.
Tuesday will see a second low pressure system approach fromthe west which will push more moisture into the area from the Gulf. This systemwill bring rain for Tuesday and move out by mid-day on Wednesday.
Thursday will see high pressure build, giving us a day ofrelief before more wet weather moves in on Friday.