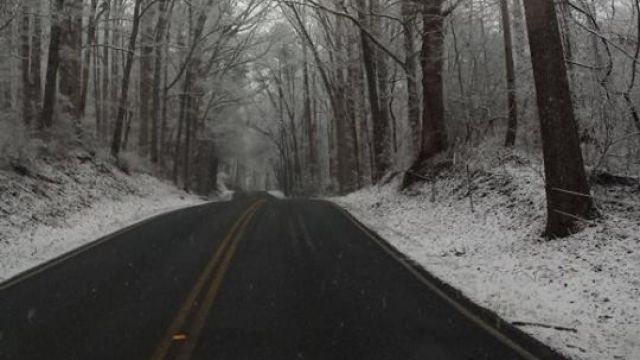 From Jennifer in Easley
Here are some of the final totals from Tuesday's snow event:
Simpsonville: 4"
Waynesville: 4.5"
Wellford: 2.5"
Fountain Inn: 2.5"
Enoree: 2"
GSP: 1.8"
Elberton: 1"
1-2" was a common total, but clearly we saw locally higher amounts! Tomorrow the snow will start between 3-5am for the southern Upstate, then spread north through the morning. During the afternoon it will transition to sleet for much of the Upstate, with freezing rain possible for spots like Abbeville, Greenwood, Newberry, Elbert and Laurens counties. The farther south you live, the better your chance of accumulating ice.
Snow and sleet will continue in the Upstate, with ice in southern spots, though the evening. It should remain all snow in the mountains. The system will slowly push northeast and pull the moisture out by noon Thursday. Here's what I'm thinking for totals:
Greenville/Spartanburg and surrounding areas: 6-8" sleet & snow
Northern Upstate/southern mountains: 8-12" snow
southern Upstate: 3-5" Sleet/snow/ice (about a quarter inch of ice will be possible on top of the snow and sleet)
northern mountains: 3-5"
This will be a fluid situation and totals could change drastically based on where the sleet sets up as opposed to pure snow. Sleet would reduce accumulation numbers.
Be safe out there! Wednesday and Thursday will be TERRIBLE on the roads!