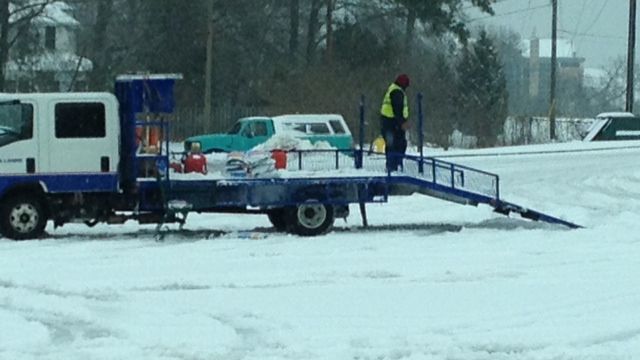 Greenwood today
We are watching radar trends along with our computer models to help determine how much more winter weather is coming! We have some heavy precipitation to our west, and that is set to move through this evening and tonight.
I expect heavy snow and sleet between 4-8pm tonight, and freezing rain will develop south of I85. We are still on track to receive 7-9" of snow in the Upstate, mainly along the 85 corridor and north. Lesser snow amounts will fall in the southern Upstate, but ice accumulations will be higher. Up to a quarter inch of ice will be possible.
We will see a wintry mix through Wednesday night and we should see one more round of snow Thursday morning as the system pulls away.