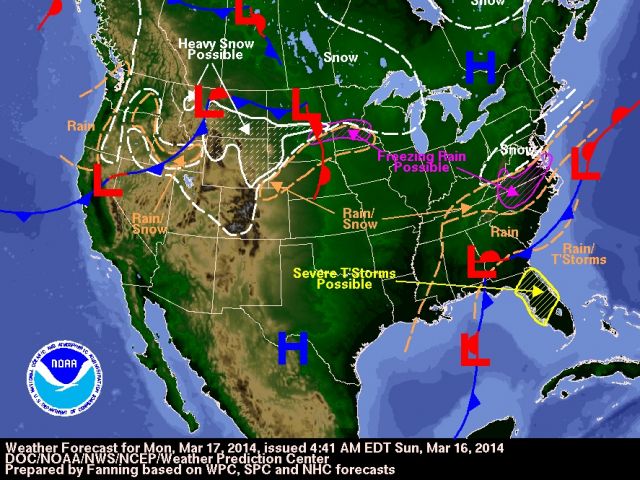 GREENVILLE, SC (FOX Carolina) -
A series of low pressure systems continue to trap moisture in the Carolinas and northeast Georgia. Sunday morning saw the arrival of the rain and lingering showers continue to impact the area and are expected to do so until early Tuesday.
Western North Carolina can experience some light ice accumulations overnight into Monday morning as temperatures drop into the lower 30s. A winter weather advisory has been issued for Mitchell, Yancey and McDowell Counties because of this. The upstate will likely stick to rain throughout.
Lingering showers can make Monday mornings commute wet for some. Winds will be breezy throughout the day in the Upstate while western North Carolina will see winds more on the gentle side.
We can see another shot of freezing rain for higher elevations in the mountains on Monday night with the moisture continuing to effect the area.
Tuesday will begin wet and cloudy then eventually dry out. Temperatures will still be close to 15 degrees below normal though! Wednesday will warm up slightly and see a little more in the way sunshine.
Thursday will mark the arrival of spring, both on the calendars and outside of our windows. Skies will be mostly sunny with temperatures in the upper 60s across the upstate and lower 60s in the mountains!
Welcome Spring!