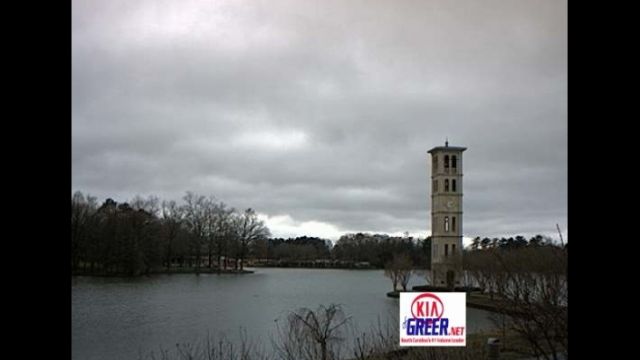 Clouds on Monday
Mondays can be tough any way you look at them, but with a cold rain they really sting! I hope you've been able to stay dry and warm through today. The bulk of the rain is shifting east, but we are going to be left with a few showers tonight, and even some freezing rain for the mountains. A Winter Weather Advisory is out for our eastern mountains and portions of the NC piedmont. Light ice accumulations could occur, causing black ice and slick areas. Things should improve quickly through Tuesday morning as temps warm above freezing by late morning.
Most of the rain will be done on Tuesday, but we'll be stuck in a wedge pattern. This means that high pressure to our north will help to continue the cool, cloudy pattern we are seeing. The only good news is that it won't be as wet! Tuesday night we could see a few more showers, but Wednesday should bring a clearing trend as a front moves in. That should be enough to break up the wedge pattern and bring us back to blue skies, sunshine and milder air!
The first day of spring is Thursday, and it promised to live up to its name! We'll have sunshine and highs in the upper 60s for the Upstate. More rain arrives this weekend with a cold front, so enjoy the mild air on Thursday and Friday!