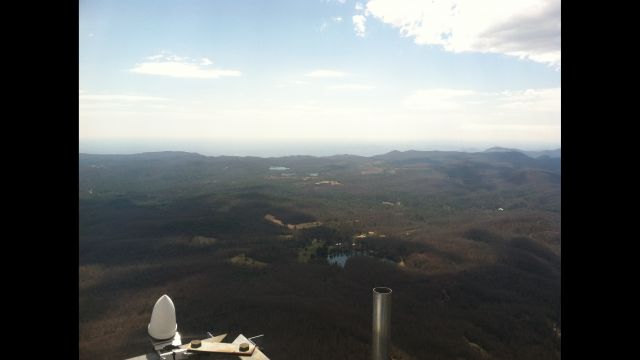 From Jadon in Brevard
Are you loving this weather??? I'm finding myself getting hot really easily, and I think it's because I conditioned myself through our brutal winter. Now I feel like I have acclimated to the 50s and 60s for highs, and 80s just seems hot! Hopefully I'll start to adjust because summer could be really uncomfortable if this keeps up!
Another warm and sunny day is in store for Wednesday as highs get to the mid 80s for the Upstate and around 80 in the mountains. I don't expect to reach or break the record in the mountains of 87, but I do think we could tie or break the Upstate record of 84 from 1986!
We will notice the air feeling slightly more humid each day as a southwest breeze continues. On Thursday clouds will increase ahead of our next storm system, but temps will still be rather warm with highs near 80 in the Upstate and mid 70s in the mountains.
Friday will bring a more drastic change as showers and storms will push in. There is a chance for a few strong storms, but there won't be a lot of instability (or storm energy) for the storms to work with. I do think we'll hear some thunder from time to time, especially between 3pm-9pm on Friday night. The rain should push south of us enough to bring a dry Saturday, but a few showers could linger south of 85 early on Saturday.