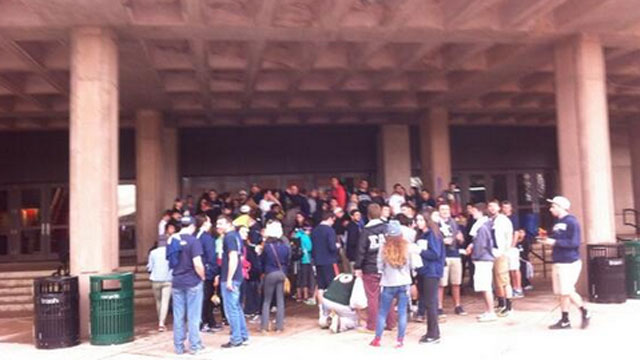 UConn fans lined up outside Gampel Pavilion as early as 2 p.m. for the championship rally.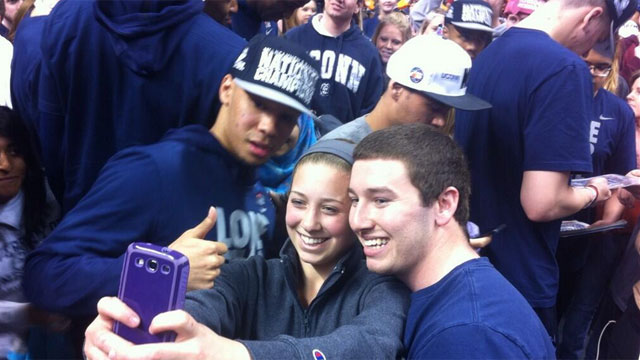 Fans fill Gampel Pavilion for championship rally to celebrate Huskies victory Selfies with Shabazz. Team circling Gampel greeting fans.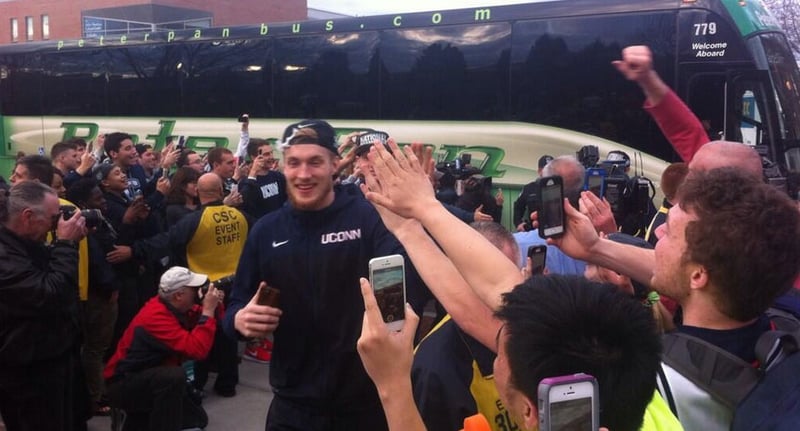 All the UConn players including Niels Giffey took time to high five the crowd outside Gampel.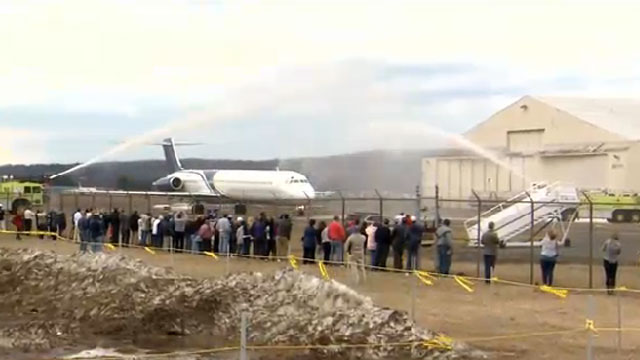 The UConn Huskies have arrived at Bradley Airport in Windsor Locks around 4:30 p.m.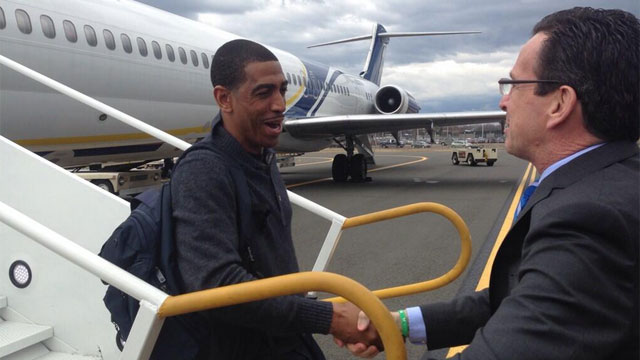 UConn Coach Kevin Ollie was greeted by Gov. Dannel P. Malloy on the tarmac at Bradley Airport on Tuesday afternoon. (Photo Courtesy: governor's Twitter account)