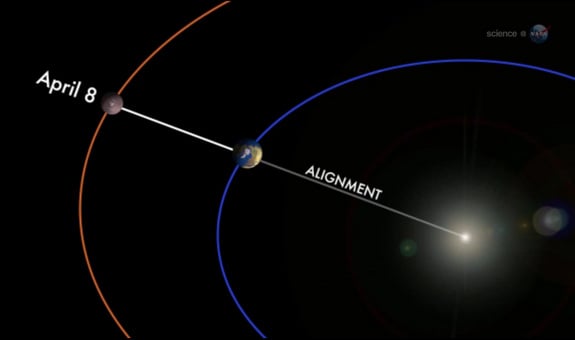 Mars, Sun and Earth align (from space.com)
The earth will lie directly between the Sun and Mars tonight. This position is called "opposition" and occurs once in about every 2 years.
Look toward the horizon during sunset, and you may be able to see Mars. It would appear as the brightest and biggest object in the sky, and should have an orangish hue.
Clouds and light showers will hinder viewing for us a bit, but you may catch a glimpse of Mars between the clouds.