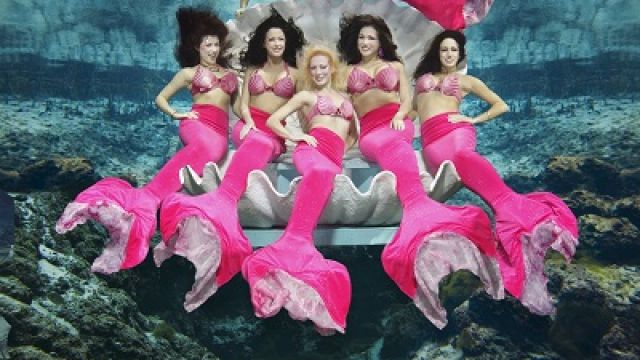 Mermaids to perform at SC Aquarium (Courtesy: Weeki Wachee Springs State Park)
CHARLESTON, S.C. (AP) - There are more than 6,200 species of animals at the South Carolina Aquarium. But for the next week, an additional and rare species will be on display.
The swimmers portraying mermaids at Weeki Wachee Springs State Park in Florida will swim amid the sea life in the Charleston aquarium's Great Ocean Tank beginning on Saturday. The troupe's swimmers will perform daily through April 20.
Aquarium guests will have a chance to have their photos taken with the mermaids. There will also be hands on activities dealing with the aquarium's conservation efforts.
Copyright 2014 The Associated Press. All rights reserved. This material may not be published, broadcast, rewritten or redistributed.