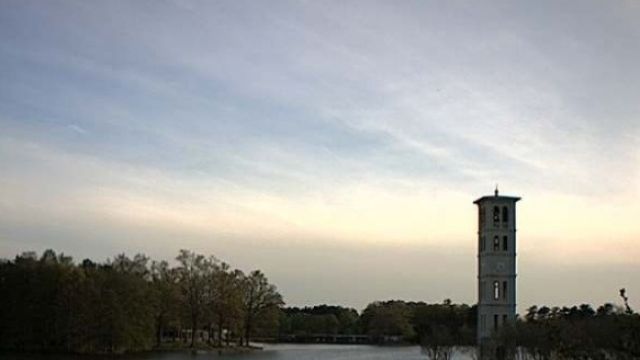 GREENVILLE, SC (FOX Carolina) -
Thursday evening will see an increase of clouds as temperatures drop into the mid to lower 40s across the upstate and northeast Georgia. Western North Carolina will sit under partly cloudy skies overnight as lows drop into the upper 30s.
Friday morning will start off a bit chilly under mostly cloudy skies. Winds will mainly be out of the northeast between five and 10 miles per hour across the upstate while the mountains begin with light and variable winds, becoming west northwest by the afternoon.
Friday afternoon will top out in the lower 60s area wide as we also see a chance of rain approach from the south. Rain will likely be light and scattered across the region and last into Friday night.
Saturday will hold on to a slight chance of rain throughout the day as the low pressure system responsible for the rain pushes off to the North and east. Temperatures will continue to warm up as the rain chances diminish into Saturday night.
Easter Sunday will welcome the return of Sun and warm temperatures peaking in the lower 70s and upper 60s.
Copyright 2014 FOX Carolina (Meredith Corporation). All rights reserved.