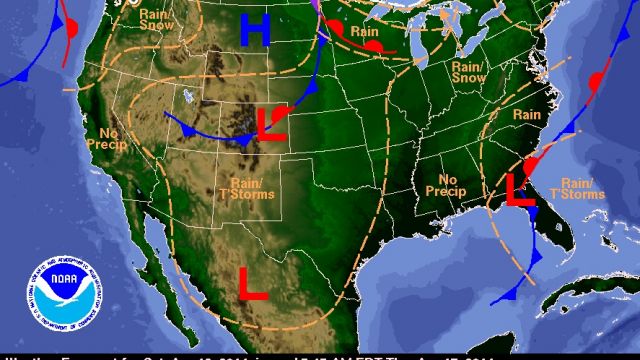 GREENVILLE, SC (FOX Carolina) -
We are currently tracking the development of a low pressure system that can bring some moisture to the Carolinas for Friday evening and Saturday morning.
The timing and abundance of rain we receive will all depend on the location and speed of this low pressure system. It looks to develop over western Florida then track mainly east towards the coast then eventually taking a north east direction over the Atlantic.
Winds will mainly come out of the North as the rain approaches from the south at the low tracks south of the upstate.
At this time the models are in pretty good agreement of the rain arrival. It looks like rain will arrive Friday evening after 6pm, though scattered showers can begin beforehand. Rain will stick around into Saturday then slowly push off after dumping between half of an inch to an inch across the region.
Sunday will see the return of sunshine with temperatures back to normal, peaking in the lower 70s and upper 60s.