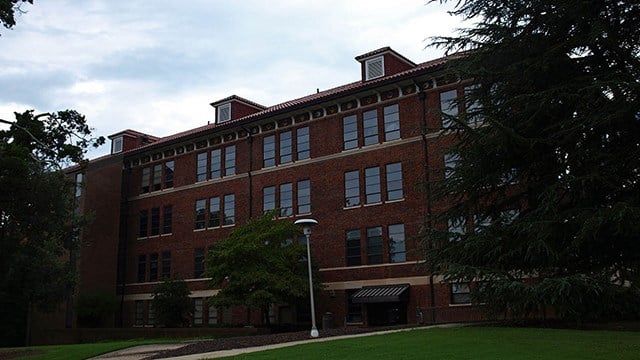 CLEMSON, S.C. (AP) - The chairman of Clemson University's Board of Trustees says a task force is discussing a policy that would ban the use of all tobacco products, inside or outdoors.
The Greenville News reported (http://grnol.co/1pijxLb) that trustees' Chairman David Wilkins says a task force is considering whether to present such a policy to the board. The policy would ban smoking, dipping, chewing and e-cigarettes.
Outgoing Faculty Senate President Kelly Smith says faculty members generally support the policy but also want it to be humane to those who use tobacco products.
The newspaper said the school didn't release a draft of the proposal when it requested one. Clemson spokeswoman Cathy Sams says the task force hopes to have a proposal for the administration to consider soon
Information from: The Greenville News, http://www.greenvillenews.com
Copyright 2014 The Associated Press. All rights reserved. This material may not be published, broadcast, rewritten or redistributed.