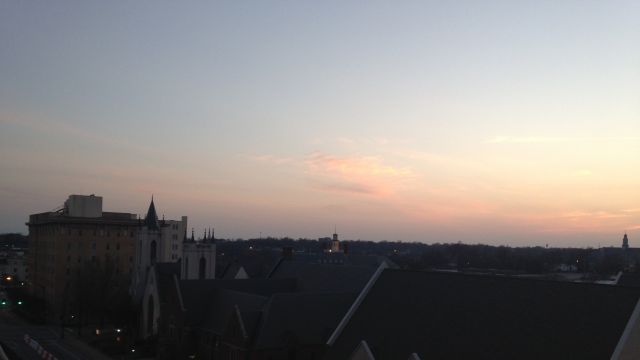 Pic from Hannah Knight
GREENVILLE, SC (FOX Carolina) -
Wednesday will be a pleasant day, with sunny skies and breezy winds out of the north. Highs will reach the mid 70s for the Upstate and around 70 in the mountains.
Expect more of the same for Thursday, with winds easing up a bit. By Friday we'll be watching for showers and thunderstorms once again. A few storms could be strong during the afternoon.
Skies should clear out nicely for the weekend. Highs will be much warmer, reaching the low 80s for the Upstate and upper 70s in the mountains.
Copyright 2014 FOX Carolina (Meredith Corporation). All rights reserved.