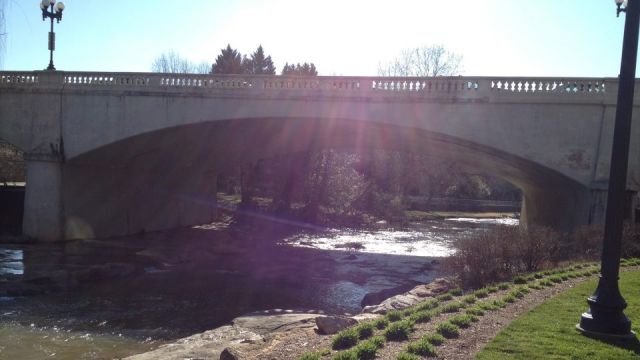 The spring weather this week has been beautiful, and it continues today! Highs will reach the low to mid-70s under mostly sunny skies, with a 5-10mph breeze from the SE. Late tonight, clouds will increase ahead of a warm front and spotty showers will be in place for the morning commute. Throughout the day, the western Carolinas will sit in a "warm sector" of air, allowing temperatures to get into the mid to upper 70s. Friday afternoon, a weak cold front will pass through the region helping to clear the skies by late Friday night.
The weekend will feature almost "summery" weather, with sunny skies and highs in the upper 70s to low 80s. Late Sunday, clouds will increase, especially in Western NC.
Next week brings an unsettled weather setup, as a "closed low" pressure system will hang around just to our west. A more "typical" low pressure system moves across the US with the main airflow, moving in and out of our region relatively quickly. A "closed low" is more detached from the main air flow, in the upper atmosphere, so it tends to churn up unsettled, rainy weather for many days in a row. This will be the case for us locally Monday, Tuesday and into Wednesday. Expect to see on & off rain as well as the possibility for a thunderstorm on Monday and Tuesday, with cloudy skies. Heavier rain becomes a possibility late Tuesday into Wednesday, but we won't know much more on exactly how much rain will fall until the system develops and gets closer to our area.