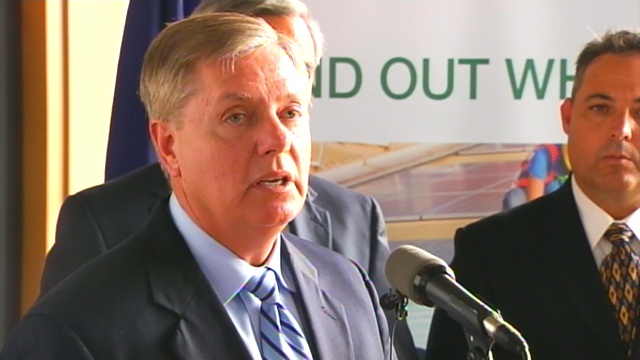 By JEFFREY COLLINS
Associated Press
COLUMBIA, S.C. (AP) - Here's how Sen. Lindsey Graham is navigating through six challengers in South Carolina's Republican primary: goodwill, shrewd politics and nearly $7 million in campaign cash.
The two-term senator once looked vulnerable to a primary challenge from conservatives who were offended by his bipartisan dealmaking and votes for President Barack Obama's Supreme Court nominees.
Graham faces six opponents in the June 10 race.
But his power and shrewdness have positioned him to cruise to the nomination and likely re-election in November.
He's benefited from the support and generosity of establishment Republicans and allied groups such as the U.S. Chamber of Commerce. They're all focused on gaining the six seats the GOP needs to retake the Senate.
Copyright 2014 The Associated Press. All rights reserved. This material may not be published, broadcast, rewritten or redistributed.