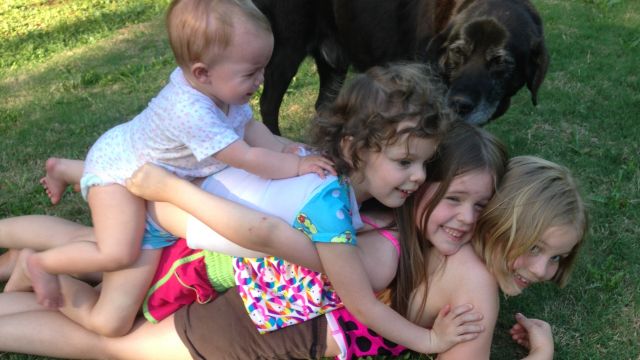 Phillips family enjoying the warmer weather!
We tied the record at GSP on Monday at 91, which was previously set in 1934! Typically highs in the Upstate stay in the upper 70s range, while the mountains expect highs in the low 70s. We'll see more unseasonably hot air tomorrow, then it gets a little "less hot" by Wednesday.
An area of high pressure that is reminiscent of a summertime pattern will dominate our weather all week. We should see a slight cooling in temps toward mid week as a front stalls to our north then slowly retreats northward. We'll stay mostly dry, sunny and warmer than normal as highs warm into the mid to upper 80s for middle to late week.
A weakening front will try to bring us some rain chances by Saturday and Sunday, and with the heat in place we could see a few t-storms. There's not much dynamically with the front, so I don't expect organized severe weather.
So, it may be time to start watering the lawn and getting into a hot, dry summer routine... At least for this week!