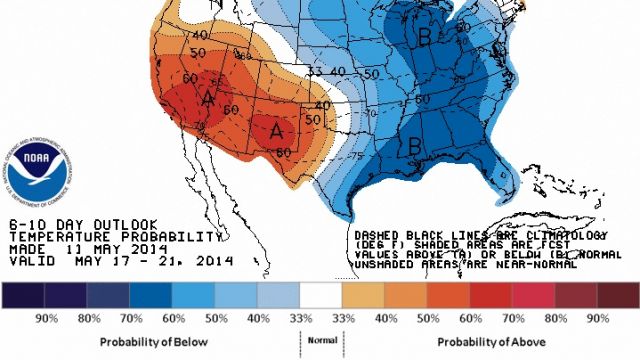 6-10 Outlook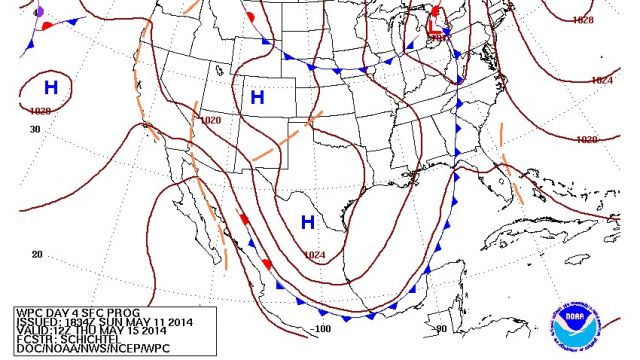 Thursday Morning Surface Map
GREENVILLE, SC (FOX Carolina) -
For the past eight straight days we have been experiencing temperatures at or above normal for much of northeast Georgia and the western Carolinas. In the forecast, we can expect a few more days of these seasonably warmer temperatures before a cold front brings highs down below the seasonal average.
A deep upper air trough will slowly track across the continental US, helping to funnel cooler air further south and set up behind a cold front. The arrival of this front will likely be late Wednesday evening into early Thursday morning. We will likely see rain begin Wednesday ahead of the front. Rain and possibly a few thunderstorms will likely continue on Thursday as well.
Temperatures on Thursday, though relatively warm, will drop below normal, only topping out in the lower 70s in the upstate and upper 60s across the mountains. Skies will open up on Friday as high pressure regains control of the region. Heating will still only be limited to the mid-70s and upper 60s.
The following weekend will continues the trend of below normal highs, lingering in the mid-70s and upper 60s. The return of cloud cover and rain chances on Sunday my help to buffer heating as well.
Normally for this time of year we would see highs right around 80 degrees in the upstate and in the mid-70s for western North Carolina. The climate prediction centers 6-10 day outlook puts much of the eastern United States in an area likely to see below normal temperatures for the extended forecast.
After more than 8 days of above normal temperatures, I guess it will be time for us to balance the scale.