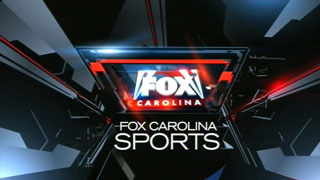 By JOHN WAWROW
AP Sports Writer
ORCHARD PARK, N.Y. (AP) - Sammy Watkins has one rule when it comes to playing receiver.
It's on him to catch anything within his reach.
If that's the case, then Buffalo Bills' rookie first-round draft pick was perfect in Saturday when the team opened a three-day minicamp
Watkins opened by catching a side-armed wobbler delivered by former Ohio State backup Kenny Guiton on the first play from scrimmage. Watkins then made an arms out-stretched catch over the middle that sent him tumbling to the turf.
It was a performance that came to the delight and relief of coach Doug Marrone.
Marrone saw glimpses of the dynamic ability Watkins displayed at Clemson, which led to the Bills trading up five spots to select him with the fourth pick.
AP NFL website: www.pro32.ap.org and www.twitter.com/AP_NFL
Copyright 2014 The Associated Press. All rights reserved. This material may not be published, broadcast, rewritten or redistributed.