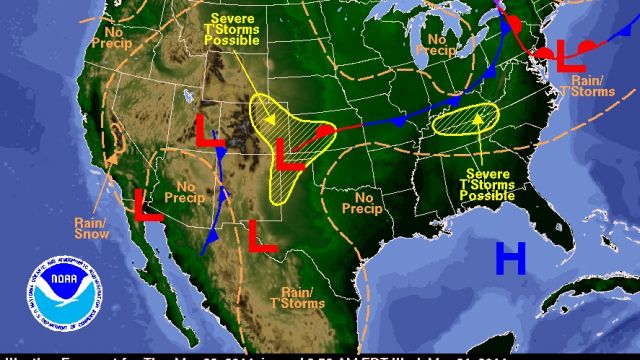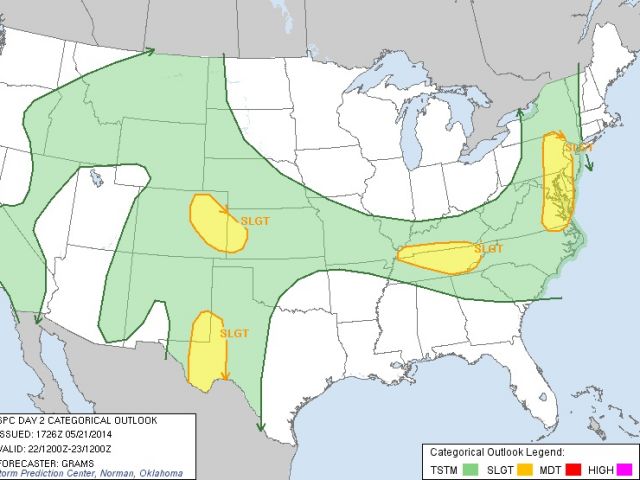 GREENVILLE, SC (FOX Carolina) -
We will continue the streak of above normal temperatures for the remainder of the work week as well as into the weekend. Temperatures Wednesday night will likely drop into the mid-60s and upper 50s under partly cloudy skies.
Temperatures will approach the 90 degree mark once again for the Upstate and Northeast Georgia while Western North Carolina will peak in the mid-80s under partly cloudy skies. A Cold front well off to the north however will pose a very slight threat of possible thunderstorm development in the mountains during the afternoon.
The storm prediction center has put much of Tennessee under a slight risk of severe weather, with the far eastern edge reaching the North Carolina border. Any thunderstorms that were to effect Western North Carolina will likely be relatively weak while much of Northeast Georgia and the Upstate will likely remain dry.
For Friday, the approaching cold front will be close to the Tennessee border and give our entire area a slight chance of seeing thunderstorm development. Temperatures will be in the mid to upper 80s under partly cloudy skies for much of the day.
Behind the front, temperatures will not be effected too much, only dropping a few degrees, limiting the Upstate to the Mid-80s and Western North Carolina to the upper 70s for the weekend.