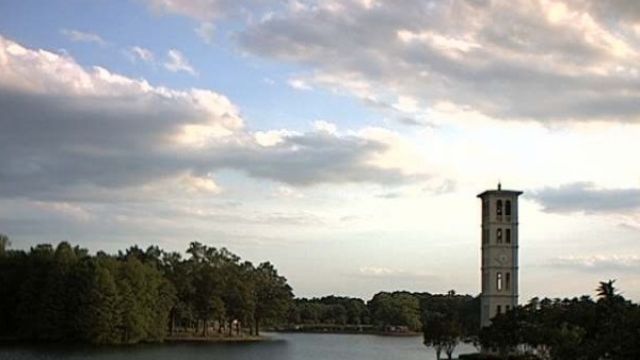 GREENVILLE, SC (FOX Carolina) -
Skies will remain partly cloudy throughout the evening as temperatures drop down into the mid-60s across the Upstate and lower 60s in western North Carolina. A cold front will approach from the north bringing slightly cooler temperatures as well as breezy conditions.
Friday will see partly cloudy skies and relatively light winds throughout the morning. Temperatures, though cooler, will still reach above normal, peaking in the upper 80s across the Upstate and lower 80s for the mountains.
As the cold front pushes into the region, winds will become breezy in western North Carolina, blowing out of the northwest between 10 and 15 miles per hour and gusting as fast as 23 miles per hour. Northeast Georgia and the Upstate will see lighter winds out of the Southwest between five and 10 miles per hour ahead of the cold front.
This weak front will also give us a slight chance of an isolated shower or thunderstorm developing during the peak heating hours after 3 p.m. The best chance for a shower popping up will likely be for parts of western North Carolina though the Upstate could possibly see rain develop as well.
Memorial Day weekend kicks off Saturday with pleasant temperatures and mostly sunny skies for both Saturday and Sunday.
Copyright 2014 FOX Carolina (Meredith Corporation). All rights reserved.