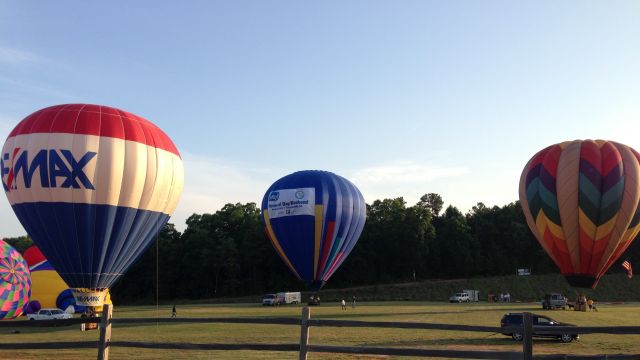 As we approach the unofficial start of Summer on Memorial Day, numerous outdoor plans are in place across the Western Carolinas. Will the weather cooperate to get them off without a hitch? Let's start with today.
Friday should feature partly cloudy skies across our area, with highs reaching near 90° in the Upstate and low 80s in the mountains. Most should stay dry, but as a cold front passes through the afternoon, there is a chance for a few showers and a passing thunderstorm to push through ahead of it. Anyone could see this, but it's more likely to happen south of the I-85 line this afternoon. While the more significant severe weather threat lies toward the Carolina coastline, any passing storm could bring brief downpours, strong wind, and small hail.
Friday night, skies will slowly clear. Lows drop into the 50s to near 60 across our region, and it should be perfect weather to potentially see part of the meteor shower! "Peak times" for viewing the most meteors should be from 2am-4am (Saturday morning) but as soon as the sun sets Friday night, a few meteors could become visible.
Saturday should be fully sunny across our area. Highs (in the wake of Friday's cold front passing) remain cooler, in the low 80s Upstate, and upper 70s in the mountains.
Sunday will bring partly cloudy skies but overall dry conditions. Highs move into the low to mid 80s area-wide.
Memorial Day itself should stay in the low to mid 80s, but with slightly cloudier skies. A few peeks of sun could help to spark showers and a few afternoon thunderstorms, though most should see mainly dry weather.