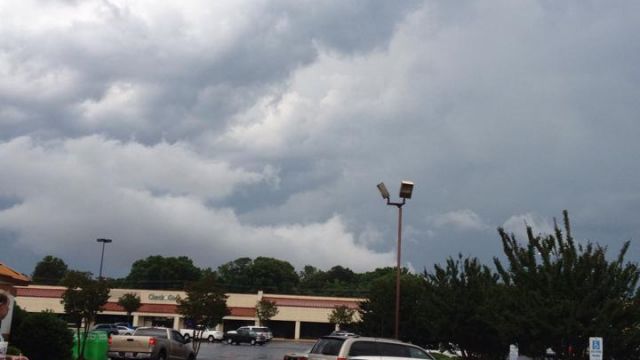 Credit: Heather Elmore
GREENVILLE, SC (FOX Carolina) -
The next few days are going to put us in a repetitive pattern of pleasant beginnings to our day and potentially stormy conclusions.
With moisture settled over the southeast we will see partly to mostly cloudy skies throughout the day with the potential of rain showers and thunderstorms forming during the afternoon.
We have already seen this pattern for both Friday and Sunday and will likely see it continue on Memorial Day. Temperatures will climb into the lower to mid-80s on Monday under partly cloudy skies. During peak heating hours, clouds will begin to take the form of storm clouds and potentially evolve into thunderstorms.
Tuesday will be even warmer, heating up to near 90 degrees in the Upstate and lower to mid-80s in western North Carolina. Late in the afternoon we may once again see storms develop and quickly march across northeast Georgia and the western Carolinas. This pattern looks to continues for the remainder of the work week.
These day will not be complete washouts though with the mornings starting off with such pleasant conditions. Afternoon storms will likely be short lived as well but it would still be a good idea to keep an umbrella handy throughout the following week.