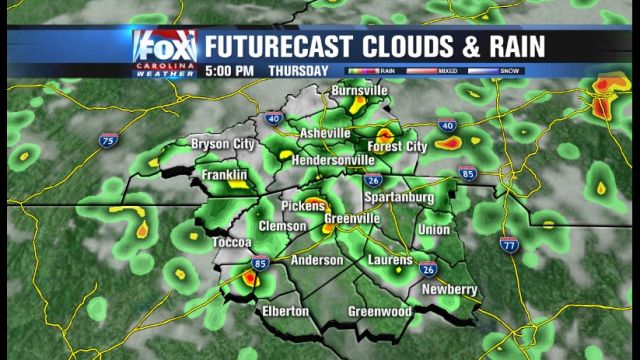 It's been a week of above-average temperatures, and a chance for PM storms. Today will be similar with partly cloudy skies and highs reaching the upper 80s Upstate, and low 80s in the mountains. There is a 30% chance for pop up PM storms, and some of the storms could be strong, producing gusty wind, lightning, and downpours.
This weekend is expected to be beautiful. Temperatures drop into the mid to lower 80s area-wide, with partly cloudy skies. A few PM storms will be possible each day, especially on Sunday afternoon.
On Monday, temperatures begin to climb once again. It's back into the Upper 80s Upstate and low 80s in the mountains. The summer pattern of afternoon storms continues, with a better chance for passing storms than what came over the weekend. By Tuesday, it's back to nearly 90° in the Upstate, under partly cloudy skies.